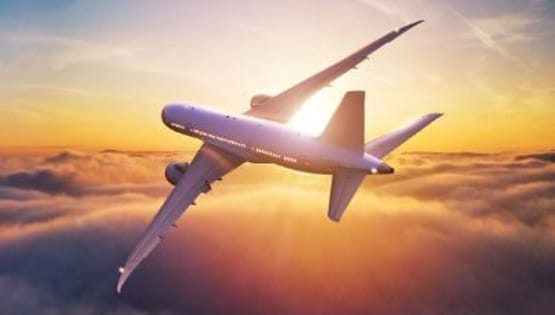 The Virginia Aviation Board allocated $6.5 million last week to 21 public-use airports for general aviation enhancements across the state.
The allocations are on par with previous allocations reported by AFP in 2021 ($6.54 million), 2020 ($8.21 million) and 2018 ($4.94 million). In 2019, $22 million was allocated to support Virginia airports.
Thirty one projects received funding at last week's quarterly meeting with the largest allocations going to a runway extension at Blue Ridge Regional Airport in Martinsville and a hangar and taxi-lane rehabilitation project at Leesburg Executive Airport in Northern Virginia.
Virginia Aviation Board allocations
Blue Ridge Regional Airport (Martinsville)
$1,200,000.00: Runway Extension (Road Relocation) – Phase 1 (Construction) (Non-AIP)
$667,772.00: Box Hangar Site Preparation (Design/Construction)
$108,208.17: Route 698 Relocation & Apron Expansion (Construction)
$22,222.00: Runway Extension – Phase 3 (Design)
Bridgewater Air Park (Bridgewater)
$424,000.00: Runway Lighting Rehabilitation (Construction)
Brookneal Campbell County Airport (Gladys)
$20,800.00: T-Hangar Site Preparation (Environmental Coordination)
Chesapeake Regional Airport (Chesapeake)
$270,465.00: Runway, Taxiway, and Apron Crack Seal & Re-Marking (Construction)
$16,868.00: Replacement Terminal Building Furniture
Dinwiddie County Airport (Petersburg)
$13,600.00: Pavement Crack Seal / Seal Coat / Environmental Coordination (Design/Construction)
Front Royal-Warren County Airport (Front Royal)
$24,000.00: Environmental Coordination – Obstruction Removal & Hangar Site Preparation
Hampton Roads Executive Airport (Chesapeake)
$25,896.00: West Apron Hangar Site Preparation (Construction)
Ingalls Field (Hot Springs)
$68,800.00: Terminal Building Conceptual Study & Preliminary Engineering (Design)
$25,760.00: Master Plan Update
$18,800.00: Pavement Crack Seal / Re-marking / Environmental Coordination (Construction)
Lake Country Regional Airport (Clarksville)
$4,400.00: East and West Side Runway Obstruction Survey and Removal (Construction)
Leesburg Executive Airport (Leesburg)
$1,640,000.00: Hangars A, B, C & D Taxilane Rehabilitation (Construction)
$471,200.00: South Terminal Apron Rehabilitation (Construction)
Louisa County Airport (Louisa)
$35,796.00: 2022 John Deere 5115M Tractor
$10,899.00: Flex-Wing Mower
Lunenburg County Airport (Kenbridge)
$719,935.00: Runway 2-20 Rehabilitation (Construction)
$205,925.00: Apron Rehabilitation (Construction)
New Kent County Airport (Quinton)
$492.00: Airport Entrance Signage (Construction)
New River Valley Airport (Dublin)
$10,208.00: Partial Parallel Taxiway (Environmental Coordination)
Orange County Airport (Orange)
$3,547.00: Electrical Vault Fencing (Construction)
Richmond Executive – Chesterfield County Airport (Chesterfield)
$38,880.04: Zero-Turn Mowers (2)
Stafford Regional Airport (Fredericksburg)
$77,652.00: Runway 15 Extension (Construction Overrun) (Non-AIP)
$26,633.00: Runway 15 Extension (Construction Overrun) (AIP)
Tappahannock-Essex County Airport (Tappahannock)
$240,000.00: Parallel Taxiway Extension (Construction)
Twin County Airport (Hillsville)
$24,000.00: Runway Rehabilitation & Taxiway Relocation (Environmental & Design)
Virginia Tech – Montgomery Executive Airport (Blacksburg)
$1,360.00: Purchase Automated External Defibrillator (AED)
Wakefield Municipal Airport (Wakefield)
$96,000.00: Airfield Pavement Crack Seal, Seal Coat & Marking (Construction)
Related stories
SHD executive director named to head Virginia Department of Aviation
Published date: January 24, 2022 | 6:43 pm
Virginia airports awarded $6.54 million in Aviation Board grants
Published date: March 27, 2021 | 10:14 am
Virginia Aviation Board awards $7.1M to local airports
Published date: September 26, 2020 | 9:41 am
Virginia Aviation Board awards $1.1M to six airport projects
Published date: February 26, 2020 | 12:10 am
Aviation Board awards $22M to support Virginia airports
Published date: August 18, 2019 | 7:24 am
Six Virginia airports to share $4.94 million to improve services
Published date: March 14, 2018 | 7:49 am