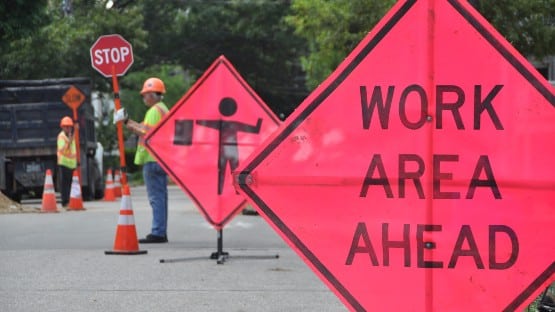 VDOT contract crews will begin paving operations on the diverging diamond interchange at Exit 124 (Charlottesville/Shadwell) in the Pantops area on Tuesday at 9 p.m.
The work will be performed on U.S. 250 (Richmond Road), between Route 1140 (Peter Jefferson Parkway) and Route 1146 (Hunters Way). Paving operations will also include all on and off ramps at the interchange.
Drivers should use extreme caution as they navigate through the work zone which has a posted speed limit of 25 mph. Please go slowly and pay careful attention to flagging teams as they direct traffic through the area.
Work ends each day at 5 a.m., in time for the morning commute.