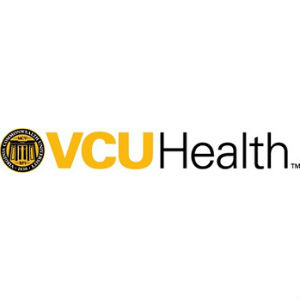 A special edition of the journal Brain Injury that publishes Nov. 11 summarizes the latest research on combat-related concussions and their outcomes. The issue features research conducted by the Chronic Effects of Neurotrauma Consortium over the past three years, including synopses of basic science, neuroimaging and longitudinal studies.
"We are finding there could be long-term risks from concussions," said special edition editor David Cifu, M.D., chairman of the Department of Physical Medicine and Rehabilitation at Virginia Commonwealth University School of Medicine.
Brain Injury is a monthly, peer-reviewed medical journal and the official journal of the International Brain Injury Association. The articles in the special edition provide an overview of CENC research, including current preliminary data.
Cifu directs the CENC, which is a coordinated, multi-center collaboration that links experienced basic science, translational and clinical neuroscience researchers from the U.S. Department of Veterans Affairs, military and academia to address the effects of mild traumatic brain injuries as well as the condition's diagnosis and treatment.
"It is important to have long-term management of concussions and to study the condition so that we can better understand how to decrease the short- and long-term effects," Cifu said.
In 2013, VCU was awarded a $62 million federal grant to oversee the research consortium of universities, hospitals and clinics that have been studying what happens to service members and veterans who suffer mild traumatic brain injuries. The consortium brings together a nationwide group of researchers that have been studying brain injuries and working with Veterans Health Administration hospitals, the military and universities for many years.
Cifu is principal investigator on the grant, which was the first to be jointly funded by the U.S. Departments of Defense and Veterans Affairs and the largest grant awarded in the university's history. It is the first program to unite more than 65 of the most experienced brain injury scientists and physicians from the VA, the military and more than 30 universities to work on the same set of problems. Researchers funded through the consortium have already published 25 academic journal articles based on CENC research, but the Nov. 11 issue of Brain Injury is the first comprehensive summary of their research.
More than 3.8 million Americans sustain a traumatic brain injury annually, 80 percent of which are concussions, according to the Centers for Disease Control and Prevention. Within the U.S. military, the number of traumatic brain injuries is increasing, with more than 250,000 incidents from 2000 to 2012, most of which were mild injuries.
"This is not a rare disease," Cifu said. "Concussions affect everyone and we are likely not going to find differences in symptoms whether the source was combat, a car accident or sports. We are beginning to appreciate the fact that you can't just say, 'I'll be OK in the morning,' and continue playing. You have to do something, and hopefully this journal will put a spotlight on that."