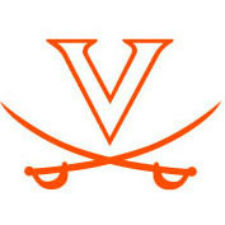 During Saturday's annual Orange & Blue Spring Football Game, UVa. football head coach Mike London announced the recipients of the team's spring football awards and the captains for the 2014 seasons.
As voted on by the team, the players selected to serve as captains for the 2014 season are senior safety Anthony Harris (Chesterfield, Va.), senior linebacker Henry Coley (Virginia Beach, Va.), sophomore quarterback Greyson Lambert (Jesup, Ga.) and senior tailback kevin parks (Salisbury, N.C.).
Junior defensive end Mike Moore (Hyattsville, Md.), sophomore offensive guard Ryan Doull (Kanata, Ontario, Canada) and sophomore fullback Connor Wingo-Reeves (Midlothian, Va.) were named the Rock Weir Award winners as the most improved players during spring drills.
Moore appeared in 11 of Virginia's 12 games in 2013. He finished the season with 16 tackles, including four solo stops. He equaled his career high with four tackles against North Carolina and had one sack against Miami.
Doull appeared in nine of UVa's 12 games in 2013, primarily as a blocker on special teams. He played on the offensive line from scrimmage in the Cavaliers' home win against VMI. Wingo-Reeves was one of 12 true freshmen to play for UVa in 2013. He made appearances in all 12 games, participating in a total of 99 offensive plays and 79 times on special teams. He did not rush the ball, but had one reception for four yards.
Sophomore offensive tackle Eric Smith (Decatur, Ga.) was the recipient of the Z Society Bill Dudley Award presented to the first-year player for his excellence in the classroom, on the field and in the community. The award is named after the late "Bullet" Bill Dudley, who exemplified those traits and was a two-time All-American at Virginia.
The Cavalier Academic Achievement Award was shared by senior tailback Khalek Shepherd (Upper Marlboro, Md.), senior wide receiver Miles Gooch (Decatur, Ga.), senior linebacker Henry Coley (Virginia Beach, Va.) and senior punter/placekicker Alec Vozenilek (Richmond, Va.). The award is presented to the UVa student-athletes who represent Uncompromised Excellence in their academic pursuits.
Senior wide receiver Darius Jennings (Baltimore, Md.) and sophomore free safety Will Wahee (Norfolk, Va.) shared the team's Iron Cavalier award for their performance and dedication in the weight room.
The players who will make up the team's leadership council for the 2014 season include: Ross Burbank, Henry Coley, Conner Davis, Eli Harold, Anthony Harris, DariusJennings, Greyson Lambert, Jake McGee, Kevin Parks, Demetrious Nicholson, Alec Vozenilek, Will Wahee and Jay Whitmire.