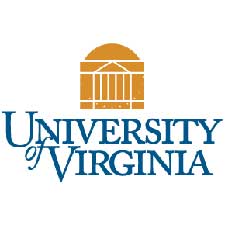 UVA cell biologist Rick Horwitz has been named executive director of a new $100 million institute created by philanthropist and Microsoft co-founder Paul G. Allen to investigate and model the complex living machinery of cells. The ultimate goal is to advance understanding, at the cellular level, of a range of diseases and regenerative strategies, from heart disease to cancer to Alzheimer's disease.
Horwitz will lead the Allen Institute for Cell Science in Seattle while on extended leave from his U.Va. School of Medicine position as a Harrison Distinguished Professor and University Professor of Cell Biology.
The Allen Institute will use a multidisciplinary, team-driven approach to understanding a fundamental, yet elusive question in cell science: How does information encoded in our genes become three-dimensional living cells and tissues, and what goes wrong in disease? Its inaugural project, the Allen Cell Observatory, will accelerate disease research around the world by creating and sharing chemical substances, data and dynamic predictive models of cells.
Horwitz is widely known and highly regarded for his investigations into the mechanisms of cell adhesion, the migration of normal and cancer cells and synapse formation in the central nervous system.
He has served on U.Va.'s faculty for 15 years, and most recently served as associate vice president for research and bioscience, a position from which he facilitated and coordinated creation of U.Va.'s new Data Science Institute. He also served 10 years as the director of the NIH-funded, $80 million Cell Migration Consortium, a multi-institutional and multi-disciplinary collaboration for studying cell invasion. That consortium now serves as a model for how to organize and manage collaborative, interdisciplinary science on a large scale.
"Rick is an inspirational and visionary leader," U.Va. Executive Vice President and Provost John D. Simon said. "He has the unique ability to bring groups together to create excellence in interdisciplinary initiatives. He is the perfect leader for the new Allen Institute for Cell Science."
Spelling out his vision of the new institute, Allen said, "Cells are the fundamental units of life, with every disease we know of affecting particular types of cells. Scientists have learned a great deal about many of the 50 trillion cells in our bodies over the last decades, but creating a comprehensive, predictive model of the cell will require a different approach. We conceived of the Allen Institute for Cell Science as a catalyzing force to integrate technologies and approaches at a large scale in order to provide an exceptional resource for the entire scientific community. It is our hope that this effort will bring forward the treatment of different diseases."
Horwitz calls his appointment as executive director a "once-in-a-career opportunity, if you are lucky," and his decision to accept the post "a no-brainer."
"My experience with the Cell Migration Consortium convinced me that we are at the early stages of a transition from the kind of detailed investigative research and discovery done by small labs to team science, which better suits the complexity of many biomedical research problems," he said. "Up the road, I see a balance of team science and individual investigation, since both are critical, but play different roles."
A 2010 recipient of U.Va.'s Distinguished Scientist Award, Horwitz has mentored more than 50 graduate and post-doctoral students, many of whom hold positions in top academic institutions and companies.