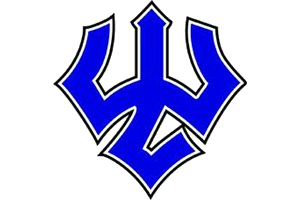 U.S. Sen. Shelley Moore Capito (D-W.Va.) asked 174 Washington and Lee University School of Law graduates to remember the importance of community, lawyers and the pursuit of happiness as they embarked on their careers.
Capito told the graduates that they have been well prepared for work in the law by the school that has graduated a Supreme Court justice and many national, state and local leaders, but that their real advantage is the connections they made as law students.
"The academic and practical training that you have received, whether in the Black Lung Clinic or  DC 3 (W&L Law's third-year experience), journals, and other clinics and externships, have prepared you well to be a lawyer," she said. "As a Washington and Lee graduate, you will have the additional privilege of being a part of the community in every sense of the word."
Capito also reminded the graduates about the importance of lawyers of all types. A law degree entitles graduates to pursue several titles throughout their careers — general counsel, solicitor general, public defender, court clerk, judge, justice, associate, partner, U.S. attorney, professor — "or maybe even ambulance chaser and hired gun," she joked. "In Washington, I am surrounded by lawyers. As Justice Sandra Day O'Connor once said, 'There is no shortage of lawyers in Washington, D.C. There may be more lawyers than people.'"
"But all joking aside, our system of government does not work without lawyers, and that's no surprise," she continued. "You craft the law, you interpret the law, you ensure that the laws are executed fairly and reasonably. And, just as critically, you challenge the law. Congress cannot make law without your interpretations, your challenges, your advocacy and your opinions."
Capito explained that national public policy could not move forward if Congress "didn't have the legal opinions that are the underpinnings of the decisions, both large and small, that we make."
"As members of the House and the Senate, we pursue policy by obtaining support for those policies' objectives. But it is the lawyers — and many of them young lawyers — who work in the committees day and night, across the aisle, to craft the legislation so it can be plugged into our very complex system of government."
"It's easy for officials like me to lay out policy positions on the floor of the U.S. Senate, or for a candidate to lay out their vision for the country on the stump. But it takes a law and the lawyers to make those goals a reality," she said.
Capito concluded her advice to the law graduates by asking them always to continue their pursuit of happiness by doing what makes them happy. She warned them not to define their happiness as a specific goal.
"Do not say, 'I will be happy when I make partner,' or 'I'll be happy when I win my first case, or when I am appointed a federal judge," she said. "No doubt those goals contribute to your happiness, but they should not define it. Define your happiness as a state of mind as you pursue your goals. To rearrange our founders words a bit, be happy in your pursuit."