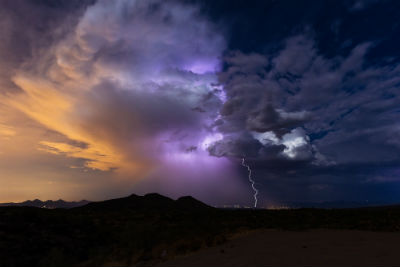 By Tom Horton
For the Bay Journal News Service
I learned a lot from Tropical Storm Agnes, arguably the most impactful storm to hit the Chesapeake Bay in the several thousand years the current estuary has existed.
Not least among those lessons was the importance of timing. Agnes struck 50 years ago this June, before I had worked on the Baltimore Sun long enough to even get my name on the front page stories I wrote about the storm. I wasn't assigned them because of my reportorial skills; I had a big GMC pickup with enough clearance to traverse flooded roads.
Half a century later, of the thousands of articles and several books I've written about the Bay, the biggest story I ever handled is still the one that came just a couple of months into my career.
For the Bay, it was exquisitely bad timing, seasonally speaking. Agnes came when oysters were spawning, seagrasses were flowering, fish were hatching. Massive influxes of freshwater, extending for weeks well south of the Potomac River, were deadly to shellfish. Unprecedented volumes of sediment smothered great swaths of Bay bottom, wiping out thousands upon thousands of acres of underwater grasses.
"The storm broke all existing records, not by trivial percentages but by huge multipliers … all living things in the Bay were imperiled," wrote author James Michener in his 1978 bestselling novel, Chesapeake.
Chesapeake was, of course, fiction, and in the novel's timeline "the storm" was the Great Chesapeake Hurricane of 1886 — but as someone who reported on Agnes, it was clear to me where Michener got the basis for that chapter (Voyage Eleven: 1886).
Agnes on its way to the Bay seemed innocuous enough. Indeed, newspaper readers that fateful week may have been more intrigued by short stories about a burglary of Democratic campaign headquarters at the Watergate apartments.
Moving north from Yucatan, Agnes had been downgraded to a tropical storm by the time it hit Florida's panhandle June 19. Its winds would never top 45 mph.
But the rain, oh my. Beginning on the afternoon of Wednesday, June 21, Agnes would thoroughly soak Maryland and Virginia, move through Pennsylvania and then double back and stall, dropping enough water across most of the Bay's six-state watershed to raise the water level in the whole estuary by about 2 feet, had there been a dam at its mouth.
Agnes drowned more than a dozen motorists in Washington's Rock Creek Park and flooded 200 blocks of downtown Richmond. It blasted down Baltimore's Jones Falls with such sudden fury that it drowned three children as their mother was strapping them into car seats for an escape.
Hardest hit was Pennsylvania, where for a time, water roiling down the Susquehanna threatened to break through the Conowingo Dam, imperiling Port Deposit just downriver. The deluge did fracture one end of the mighty dam, which is anchored in bedrock and thick enough to carry U.S. Route 1 across the river. The road was closed for months while a quarter-inch gap was repaired.
My notes on the water gushing through Conowingo's floodgates describe it as "projectile vomiting," spewing virtually horizontally for many yards.
At Harpers Ferry, WV, where the Shenandoah River meets the Potomac, I ventured out over a railroad trestle where a loaded coal train had been parked to stabilize the crossing. I had to crawl, the whole affair was shaking so badly in standing waves where the two rivers collided. I estimated their height at 10 feet.
Another lesson was the power of "episodic" events. In a few days in June 1972, more polluting sediment washed into the Bay than it would normally receive in several decades. That included an estimated 20 million tons scoured from behind Conowingo Dam, where it had been collecting since the dam was built in 1928.
Just think. If you were a scientist studying how sediment entered the Bay for a whole, long career, everything you thought you knew would have been changed in the space of a weekend.
There is another lesson we should have learned but did not. Agnes' fury exquisitely exposed how much we had altered the watershed that it fell on: paving, developing, ditching, draining wetlands, doubling and tripling uses of fertilizers.
There is little doubt that the prehistoric Chesapeake saw storms the equal of Agnes or bigger. But that watershed had far more resilience. Its forests and wetlands and millions of beaver dams and ponds were able to retain and restrain the runoff, to let it soak in and filter through the groundwater. Also, oysters grew on massive reefs, closer to the surface, and were therefore less susceptible to smothering than today's flattened, dredged oyster beds.
Since Agnes, we have made a nod toward outfitting development with stormwater controls. But in the last decade, some 40 years after Agnes ran 12 feet deep down Main Street in Ellicott City, MD, two big rainfalls in the space of a few years inundated the town again.
Some scientists have noted that the Chesapeake ecosystem was never quite the same after Agnes. I think it was not Agnes so much as Agnes pulling the trigger.
After World War II, we had begun to seriously chip away at the Bay watershed's natural resilience. We added more and more potential pollutants to farmland, more and more septic tanks and sewage lagoons to suburban and urban lands.
But from the mid-1950s until Agnes, the Bay region was dry, with river inflows ranging from below normal to historic droughts. Agnes ushered in a decade that was wet, with rivers running high throughout the 1970s, even if you took Agnes out of the equation. Nature had covered our sins — until it didn't.
We will literally never see another Agnes. The National Weather Service has retired the name, along with the names of several dozen of our deadliest and costliest storms.
And on the bright side, all of that freshwater in 1972 depressed stinging sea nettle populations Baywide for years.
Tom Horton, a Bay Journal columnist, has written many articles and books about the Chesapeake Bay, including Turning the Tide and Island Out of Time. He currently teaches writing and environmental topics at Salisbury University. His opinions do not necessarily reflect those of the Bay Journal, where this commentary was originally published in June 2022. Distributed by the Bay Journal News Service.