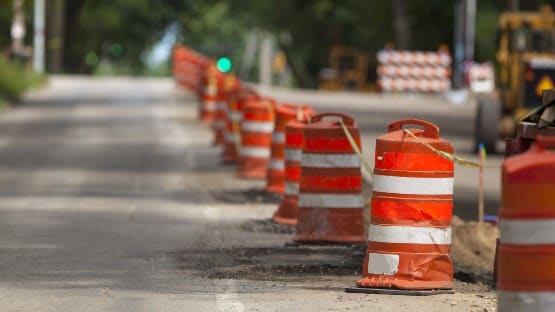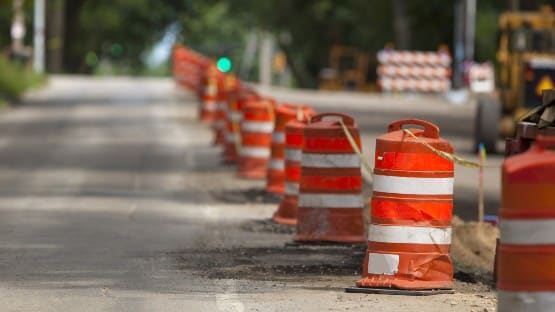 A bridge replacement project in the Staunton area of Augusta County will affect traffic on Route 635 (Barterbrook Road) and Interstate 81 south of exit 221.
The bridge on Barterbrook Road over I-81 will close the week of November 27, 2023 and remain closed for 18 months.
Motorists are encouraged to plan according for travel in the area.
The closure is necessary for a project to construct an I-81 southbound auxiliary lane between exit 221 (I-64 junction) and exit 220 (Route 262).
Beginning next week on Monday, November 20, VDOT will implement a work-zone speed limit of 60 mph on I-81 between mile marker 220 and 221.5. The new speed limit will remain for the duration of the project.
The southbound auxiliary lane will connect the I-81 exit 221 on-ramp with the exit 220 off-ramp, create an additional lane and provide additional space for merging and exiting traffic. The Route 635 bridge piers do not allow adequate space for the additional lane and shoulder or future widening of I-81. The new bridge will be built in the same location and reduce project cost and duration.
Route 635 will be closed to through traffic between Route 644 (Frontier Drive) and route 608 (Tinkling Spring Road).
A roughly 13-mile detour will be as follows:
West of the bridge (Staunton side), drivers will go west on Route 635, south on Route 11 (Greenville Avenue/Lee-Jackson Highway), south on Route 262 (Woodrow Wilson Parkway), north on I-81, east on I-64 to exit 91 (Fishersville), south on Route 285/608, and then west on Route 635 to the end of the detour.
East of the bridge (Fishersville side), drivers will go east on Route 635, north on Route 608/285, west on I-64, south on I-81 to exit 220 (Staunton), north on Route 262 (Woodrow Wilson Parkway), north on Route 11 (Lee-Jackson Highway/Greenville Avenue), and then east on Route 635 to the end of the detour.
The Commonwealth Transportation Board awarded a $7,729,415 construction contract to Fairfield-Echols LLC of Fishersville on October 18, 2023. The project has a contract completion date of October 2025.
The project is part of the I-81 Corridor Improvement Program (CIP), which aims to improve safety, increase reliability and foster economic growth along the 325-mile corridor in Virginia.