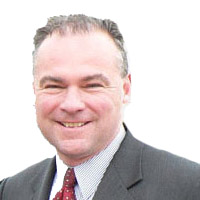 U.S. Senator Tim Kaine joined U.S. Senators Kay Hagan and Lisa Murkowski in supporting the Sportsmen's Act of 2014, bipartisan legislation that contains 12 bills to ensure sportsmen's traditions are protected, provide sportsmen more access to federal lands, and support conservation efforts.
"The bipartisan Sportsmen's Act conserves public land while promoting outdoor recreation activities that support jobs across the Commonwealth," Kaine said. "By increasing opportunities for recreational hunting, fishing, and shooting, this bill will allow sportsmen to enjoy public lands and contribute to local economies in Virginia and across the nation. I look forward to working with my Senate colleagues to pass this legislation."
The Sportsmen's Act will enact a variety of measures to facilitate the use of and access to federal public lands and waters for hunting, fishing, and shooting. Provisions in the bill will also help increase revenue for wildlife conservation, hunter education and shooting programs.
A full list of provisions included in the bill is available HERE.
In Virginia, access to lands and water for hunting and fishing has a significant impact on the local economy. According to the Outdoor Industry Association, outdoor recreation generates $13.6 billion annually in consumer spending in Virginia, supports 138,000 jobs across the state, which generate $3.9 billion in wages and salaries, and produces $923 million annually in state and local tax revenue. According to the U.S. Census Bureau, each year 3.3 million people participate in hunting, fishing, and wildlife watching in Virginia, contributing $2.4 billion to the Commonwealth's economy.
As Governor, Kaine helped preserve more than 400,000 acres of open space for recreation and conservation in Virginia during his four-year term.