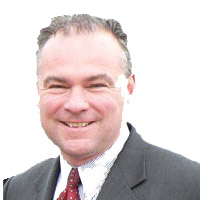 U.S. Senator Tim Kaine, co-chair of the bipartisan Senate Career and Technical Education (CTE) Caucus, released the following statement on the America's College Promise proposal President Obama will announce today.
"I applaud the President for his bold proposals to make two years of community college free to responsible students and to fund technical training programs that focus on work-based learning opportunities. In Virginia alone, community and technical colleges play an integral role in preparing thousands of students each year for high-demand, high-wage technical careers. It is critical that students have the opportunity to acquire the education and skills that will help them find a good job and live productive, successful lives."
When Kaine served as Governor, Virginia launched the Guaranteed Admission Agreement (GAA) program that offered students who earned an associate degree from a community college with a 3.0 grade point average guaranteed admission to a public four-year university. The program significantly expanded students' access to affordable postsecondary degrees. In the Senate, Kaine has introduced bipartisan legislation that would improve the quality of CTE programs across the nation.