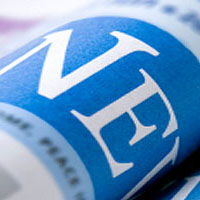 Ellen McIlhenny, chair of the State Rehabilitation Council, and Commissioner Jim Rothrock of the Virginia Department for Aging and Rehabilitative Services have announced the council's Employee Leadership Roy J. Ward Recognition Awards for outstanding service and contribution to the field of vocational rehabilitation and the disability community.
The annual awards are named in memory of Roy J. Ward, a longtime leader in the disability community and former member of the SRC, which works on behalf of people with disabilities by serving as a source of advice, information and support for DARS' vocational rehabilitation and supported employment programs.
The award honors DARS vocational rehabilitation employees who distinguish themselves by the quality of service they provide their clients as well as their contributions to advance the employment and independence of people with disabilities. Recipients provide leadership to local, state or national organizations and bring expertise to community or agency-based initiatives that enhance vocational rehabilitation services and develop future leaders in the field.
"These leadership awards give Council members an opportunity to recognize some of the most exceptional of the many wonderful vocational rehabilitation employees across the Commonwealth," McIlhenny said. "Presenting these annual awards is one of the highlights for the State Rehabilitation Council members during their terms."
The 2014 SRC Roy J. Ward Employee Leadership Recognition Award honorees are:
Kristin Chesser began her career at DARS as a vocational rehabilitation counselor in Charlottesville and at Woodrow Wilson Rehabilitation Center, in Fishersville. In 2013, she assumed leadership of the Behavior Specialist program at WWRC, where she designed a comprehensive menu of individual and wrap-around services that support the center's most fragile participants. She trained behavior specialists to provide crisis intervention, behavioral assessments and individualized behavioral support plans for clients.
Wendy Cullen-Lawhorne began her career at WWRC in 2000, serving as a mobile evaluator, vocational evaluator and providing leadership as the program manager for vocational evaluation. The SRC considered one of her greatest contributions to be the cross-training of all vocational evaluators and the development of notebooks for each evaluation area, which enables clients to receive the evaluation of their choice.
Sandra Gerhardt has worked for DARS for 14 years and is a distinguished leader in the Eastern region. She is recognized as a strong advocate for individuals with disabilities. She is a member of the National Rehabilitation Association and the Virginia Rehabilitation Association and a recipient of the Virginia Rehabilitation Counselor/Educator "Spirit Award."
Tracy Topolosky has been with DARS for nearly 20 years, beginning with the Brain Injury Project at Woodrow Wilson Rehabilitation Center, serving as a field and on-site counselor and vocational evaluator. In early 2012, she transferred to a new position that serves a medical caseload, coordinating continued therapy services for consumers who are close to completing acute rehabilitation but need additional services and recovery before returning to work.
Douglas Eads, who passed away in May, was honored posthumously for distinguished leadership as a job development/job placement counselor in the Christiansburg office and his work to secure successful employment for the agency's vocational rehabilitation consumers. Eads also distinguished himself through multiple community endeavors, such as working with the Pulaski County Chamber of Commerce to build relationships with local businesses, and offering guidance and counseling to new businesses on the availability of DARS consumers to fill their workforce needs.