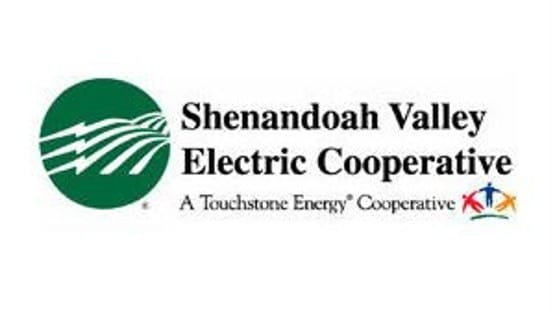 Shenandoah Valley Electric Cooperative has selected 12 community organizations as recipients for the first round of Operation Round Up giving in 2023.
The total amount to be distributed for this grant cycle is more than $18,000.
The February 2023 grant recipients are from Augusta, Highland, Page, Rockingham, Shenandoah, Warren and Frederick counties, as well as the City of Winchester.
Augusta County
Community Foundation of the Blue Ridge: Toward the MaDee Project, to assist families of children diagnosed and in treatment for forms of adolescent cancer.
Friends of the Middle River: To help for the annual trash cleanup of the river and its tributaries.
Highland County
Dare to Dream Therapeutic Horsemanship Center: To cover expenses for feed, hay, veterinary treatment and more for one therapy horse for one year.
Page County
Page Alliance for Community Action: For free swim lessons for underserved youth in the county.
Rockingham County
Elkton Area United Services: For aid toward the emergency assistance program, which helps clients with housing, electric, fuel, heat, water and medical needs.
Pilot Club of Harrisonburg: For the purchase of riding helmets and robotic animals for facilities caring for residents with dementia and traumatic brain illnesses.
Silk Moth Stage: Funding toward its 2023 season, where performances occur in an audience-connected, imagination-driven, place-grounded style.
Shenandoah County
Ferst Readers: To add about 40 children to its program that supplies free books to children every month.
Warren County
Shenandoah Area Agency on Aging: Funding support for its Meals on Wheels program.
Winchester/Frederick County
Congregational Community Action Project: For financial assistance with utility bills for 12 households.
Love to NIC: To cover expenses for meals, shoes, gloves, hats, thermals and coats of the city's homeless population.
Winchester Area Temporary Thermal Shelter: For rent toward its warming center.
Operation Round Up is SVEC's charitable program that features a pool of money that grows as members voluntarily "round up" their electric bills each month. The co-op also makes a corporate contribution to the fund.
Applications for the next grant cycle are due June 14.
For more information, visit svec.coop/ORU
Related stories
Eight Valley community organizations receive SVEC grant funding
SVEC distributes $12k to community organizations for Operation Round Up
Howdyshell re-elected to SVEC board of directors
SVEC returns more than $5.5 million to members