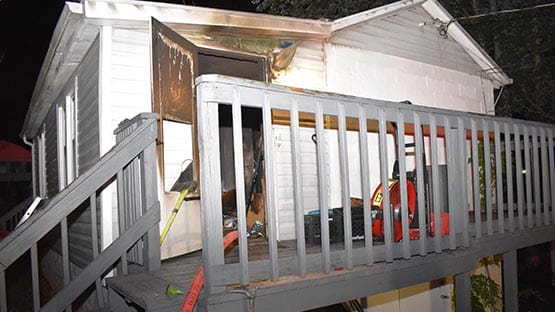 A structure fire on Gray Avenue in Staunton took the life of one man who died in emergency surgery from injuries sustained in the fire.
The victim, Bruce W. Shott, 62, was removed from the structure in the early morning hours on Monday.
According to Staunton Fire and Rescue Department, there was heavy smoke in the structure when they arrived. The victim was removed and transported by the Staunton-Augusta Rescue Squad who met a transport until from the University of Virginia Medical Center. The victim was later transported to the Virginia Commonwealth University Medical Center's burn unit.
The Swoope Volunteer Fire Department and Verona Volunteer Fire Department also responded to the call.
The cause of the July 10 fire remains under investigation.