The Commonwealth Transportation Board (CTB) is holding a public meeting in the Staunton District next week so residents can learn more about roads projects funded in the current Six-Year Improvement Program (SYIP) and to provide comments for transportation improvements in the upcoming SYIP.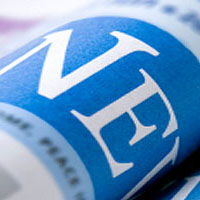 The meeting will begin at 6 p.m. on Thursday, Nov. 14 at the Holiday Inn, 152 Fairway Lane, Staunton, Va. 24401.
Open house displays and general discussion will occur from 6 p.m. to 7 p.m. and the public comment session will begin at7 p.m.
Projects include interstate, road, rail, bicycle, pedestrian and public transportation initiatives. They emphasize bridge and pavement projects along with those to improve safety and reduce congestion throughout the transportation network.
Representatives from the CTB, Virginia Department of Transportation (VDOT), Virginia Department of Rail and Public Transportation (DRPT), metropolitan planning organizations (MPOs) and planning district commissions (PDCs) will be at the meetings to discuss their respective projects and programs.
If you cannot attend, information about the meeting is available at www.virginiadot.org/2013fallmeetings. Send comments on rail, public transportation and transportation demand-management projects to: Public Information Officer, DRPT, 600 East Main Street, Suite 2102, Richmond, Va., 23219 or [email protected]. Send comments on highway projects to: Programming Director, VDOT, 1401 East Broad Street, Richmond, Va., 23219 or[email protected].gov. Comments will be accepted until Dec. 6, 2013.
Public meetings are also being held across the state for other localities.
The VDOT Staunton District serves Frederick, Shenandoah, Clarke, Warren, Page, Rockingham, Augusta, Highland, Rockbridge, Alleghany and Bath counties.