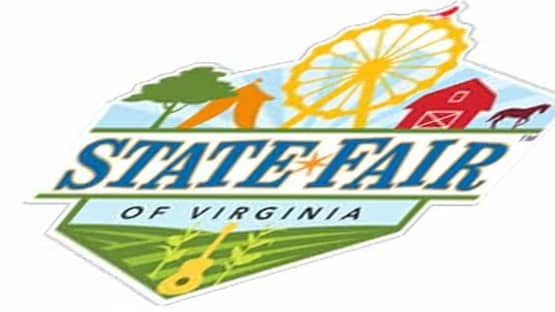 This year's State Fair of Virginia offers unique ways for all ages to explore Virginia agriculture. Themed "Your Fair, Your Way," the 10-day event will be held Sept. 22 through Oct. 1 at The Meadow Event Park in Caroline County.
This year's event will feature new agriculture activities and attractions for multiple generations of fairgoers.
"The State Fair is the perfect place to learn about where your food comes from," said Sarah Jane Thomsen, the fair's manager of agriculture education and strategic partnerships programming.
Thomsen encourages fairgoers of all ages to explore this year's festivities and "celebrate Virginia's No. 1 industry" at the State Fair of Virginia.
The State Fair is held each fall and attracts more than 225,000 fairgoers.
For more information, visit StateFairVa.org.
Activities and displays
Various activities and displays throughout the fair will offer visitors an immersive look at the expansive world of agriculture. They can view popular Virginia commodities like tobacco, peanuts and soybeans growing in the crops garden. Fairgoers also can see giant pumpkins, squashes and watermelons in the horticulture tent.
Trading card series: School groups can discover the everyday heroes behind their food with the State Fair's first "Ag Superhero Trading Card" series, featuring 14 Virginia agriculturalists and related lesson plans for teachers.
Natural resources area: Visitors also will find a revamped natural resources area inside the Farm Bureau Center. The enhanced exhibit will feature colorful displays, wildlife species found across the state and more interactive activities offered by the fair's natural resources partners.
Demonstrations: For more up-close adventures, fairgoers will find milking demonstrations in the SouthLand Dairy Farmers Mobile Classroom, near the First Bank & Trust Company Pavilion; fascinating bird displays in the pigeon and dove tent; and hatching chicks and other farm animals at Young MacDonald's Farm, sponsored by Farm Credit.
Livestock competitions: The fair also offers livestock competitions that attendees can observe at the equine and livestock complex. Last year, youth and adult exhibitors showed around 3,000 animals over 10 days. New contest categories include "Supreme Overall Showman" in the youth livestock program, which will showcase beef cattle, meat goats, sheep and swine. The contest will challenge four selected Master Showmen to compete with all four species.
Sale of Champions: The culmination of the livestock competitions is the Sale of Champions on Sept. 30. Proceeds from the sale will benefit the State Fair of Virginia youth scholarship program. The fair also will help communities in need with fluid milk sales that will benefit the Federation of Virginia Food Banks' "Milk for Good" program. The program provides milk to food pantries across the state.