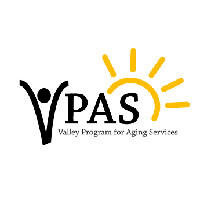 Diabetes Self-Management Program (DSMP) Leader Training facilitated by Brandy Wade, Program Director at Waynesboro Senior Center and Joyce Nussbaum, Chronic Disease Self-Management Education Coordinator, was held at the Augusta Health Community Care Building July 17, 18, 21, & 22. Sixteen people completed the training including 6 participants from Harrisonburg, Rockingham (HR) and 10 from Staunton, Augusta, Waynesboro (SAW) including 3 Augusta Health employees. The evaluations from participants were very positive and many Leaders are already busy recruiting participants and planning for their first workshop.
This Leader Training was a funded in part through a grant from Augusta Health and many of the leaders are committed to leading a DSMP workshop this fall in SAW as projected in the grant proposal. A schedule of upcoming workshop locations and times will be announced soon.
More online at www.ValleyProgramforAgingServices.com.