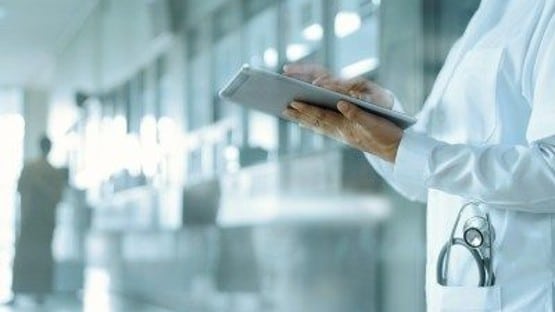 In 2022, Sentara Health awarded more than $10 million to communities in Virginia and North Carolina.
An additional $5.3 million has been awarded to support 17 partner organizations to advance health equity, behavioral health access and address social determinants of health.
Sentara's efforts are further bolstered by grassroots partnerships with community and faith-based organizations. More than half of Sentara's total investment this grant cycle will support community-based health equity programs and initiatives centered around behavioral health and equitable access to health care for underserved communities.
"We believe that by investing in local, community-based health equity programs and initiatives, particularly in areas of behavioral health, health care accessibility, and affordable housing, we can make a significant impact on improving the well-being of underserved populations," Sherry Norquist, MSN-RN, ACM, executive director of community engagement and impact at Sentara, said. "Together with our community partners, we are dedicated to creating a positive and lasting change in the communities we serve."
Sentara Cares provided $394,570 in funding to 12 programs in the Shenandoah Valley.
"The Sentara Cares grants help us extend our reach outside the hospital and medical office walls, by providing support to our community partners," Sentara RMH Medical Center President Doug Moyer said. "These agencies directly address some of our neighbors' most urgent needs. The grants strengthen our ability to reach a wider audience and enhance our community's overall health-and-wellness on many different levels."
United Way of Harrisonburg and Rockingham County was awarded $85,250 for its RockBurg CARES Network program, which will allow UWHR to build relationships, connect with and support the financial stability of local working households in the ALICE population. ALICE stands for "Asset Limited, Income Constrained, Employed." The households earn more than the Federal Poverty Level, but less than the basic cost of living for the area.
Amanda Leech, executive director of United Way of Harrisonburg and Rockingham County, says without the Sentara Cares Grant, the RockBurg CARES Network would not have the financial support needed to launch.
"This program is vital to the community," Leech said. "We know there are households here, working hard, but still struggling to make ends meet. This program is going to help keep them stable. Help their family remain stable, help their kids succeed in school, and without Sentara Cares we would not have been able to make it possible."
The Sentara Cares grant funding was also awarded to Harrisonburg Rockingham Community Services Board in the amount of $110,000 for the Harrisonburg Paramedic Program in coordination with Harrisonburg City Fire Department. The grant funds case management and peer support positions.
"The Harrisonburg Rockingham Community Services Board is excited and appreciative of the opportunity to partner with the Sentara Cares Grant to provide a full-time case management position that will work alongside and in collaboration with the Harrisonburg Community Paramedicine Program," Rebekah Brubaker, Harrisonburg-Rockingham Community Services Board executive director, said. "This position will work closely with the Community Paramedic to provide resources and support to individuals who may have mental health and/or substance use related needs."
Sentara places a high priority on funding community partners and initiatives that align with its key focus areas: health accessibility, behavioral health, housing, workforce training and career development, food security and social determinants of health.
In 2022, Sentara invested $260 million to support Virginia and North Carolina communities, including $6.7 million in health education and prevention programs, $48.5 million in teaching and training opportunities for healthcare professionals, $48 million in community giving and $157 million in uncompensated patient care.
The fall 2023 grant cycle opened August 1, and applications will be accepted through September 1, 2023. Community and non-profit organizations are encouraged to visit Sentara Cares for additional information about partnership and funding opportunities.
Related stories:
Sentara awards more than $500,000 in local grant funding in Virginia, North Carolina – Augusta Free Press