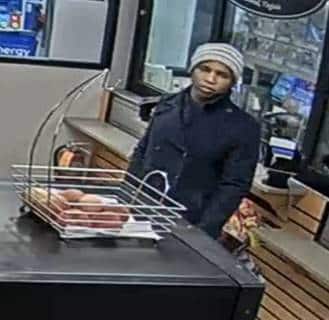 Richmond Police are asking for the public's assistance in identifying a suspect who attempted a robbery at a business on North Arthur Ashe Boulevard this week.
At approximately 9 p.m. on Sunday, officers were called to the 3200 block of North Arthur Ashe Boulevard for the report of an attempted robbery. The employee reported the adult male entered the business and demanded money.
The suspect, seen wearing a navy blue pea coat and knit cap, shouted at the employee and threatened harm by indicating he had a firearm concealed in his clothing. The suspect then fled the area on foot.
Anyone with information about the identity of this individual is asked to contact Fourth Precinct Detective S. Rawlings at (804) 646-3182 or Crime Stoppers at (804) 780-1000. The P3 Tips Crime Stoppers app for smartphones also may be used. All Crime Stoppers reporting methods are anonymous.