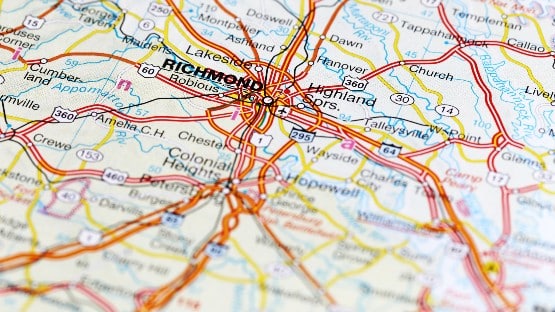 Richmond Police have arrested the suspect in the February homicide in an alley near West Broad Street.
Alvin Holmes, 28, of Richmond, was arrested on Wednesday in Richmond without incident. He has been charged with possession of a firearm by a convicted felon. Additional charges are pending.
At approximately 11:03 a.m., on Monday, Feb. 20, officers were called to an alley near the 2000 block of West Broad Street for the report of a shooting. Officers arrived and located an adult male, Balewa Hendy, 24, of Richmond, down and unresponsive in the alley. He had suffered an apparent gunshot wound and was transported to a local hospital where he succumbed to his injury.
"Technology played an important role in this investigation," said Interim Police Chief Rick Edwards. "Sources of video throughout the city enabled detectives to identify a vehicle and suspect. I also credit the work of Fourth Precinct's FMT which was able to assist the Marshals in locating and apprehending the suspect."
Anyone with further information about this shooting is asked to call Detective A. Sleem at (804) 814-7123 or contact Crime Stoppers at (804) 780-1000. The P3 Tips Crime Stoppers app for smartphones also may be used. All Crime Stoppers reporting methods are anonymous.