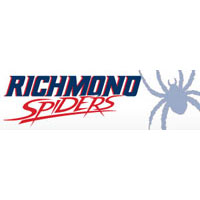 Richmond finishes the non-conference season on New Year's Eve against Northeastern at 4 p.m.
The Spiders (7-5) and Huskies (7-4) are both coming off close losses and will look to close the calendar year on a high note.
On Sunday against Wake Forest, Devin Thomas tipped in a shot at the buzzer as the Demon Deacons stunned the Spiders, 65-63, on Sunday afternoon at the Robins Center.Richmond led by four points with 40 seconds remaining, but the Demon Deacons hit two three-pointers in the final thirty seconds to tie the game. After a missed drive by ShawnDre' Jones, Wake Forest raced up the court and Thomas tipped in a missed jumper by Codi Miller-McIntyre as the horn sounded.
Sophomore T.J. Cline scored a career-high 22 points with a career-best 9-of-12 shooting from the floor. Senior Kendall Anthony notched his 19th career 20-point game, going for 21 points on nine two-point buckets. He also grabbed three rebounds and had two steals.
Wednesday's game will be broadcast on the Atlantic 10 website through SpiderTV. Fans can access the stream on Atlantic10.com. The game will be on the radio on ESPN 950 AM and 93.1 HANK FM with Bob Black and Greg Beckwith calling the action. The audio will be streamed for free on RichmondSpiders.com.
Opening Tip
Wake Forest snapped Richmond's four-game winning streak and perfect 6-0 record at home with a buzzer-beating tip-in on Sunday afternoon.
Richmond plays six of its eight December games at home where the Spiders are 70-15 in the last six seasons.
Kendall Anthony scored 40 points in two games last week, knocking down a season-high five threes against IUPUI. He then hit a season-high nine field goals against Wake Forest.
T.J. Cline scored a career-high 22 points on 9-of-12 shooting against Wake Forest, pushing his season field goal percentage to 59.3.
Scouting Northeastern
Northeastern is 7-4 with a marquee win over Florida State early in the season. NU has only played two home games while going 5-4 away from home this season.
The Huskies average 65.6 points per game and shoot 45.4 percent from the field, an identical FG percentage to their opponents.
Scott Eatherton leads the squad with his 16.4 points per game, earning CAA Player of the Week honors. He also averages 7.5 rebounds per game with 16 assists.
Series vs. Northeastern
Richmond played NU for the first time last New Years Eve, winning 70-66 on the road. Three players scored in double figures, led by Cedrick Lindsay's 18 points.
Seven games in the non-conference schedule have been against programs that Richmond is playing for just the first or second time ever.
December Excitement
Richmond has now played three consecutive games, and four in December, that were decided in the final minute. ShawnDre' Jones hit the clinching layup against Pepperdine, while Alonzo Nelson-Ododa came up big with a three and hook shot against IUPUI.
Unfortunately against Wake Forest, Richmond's fortunes turned as Devin Thomas tipped in a miss with time expiring for a Demon Deacon victory.
This season, Richmond has been leading or tied at the five minute mark in 10 of 12 games, posting a 7-3 record. The Spiders are 3-3 in games decided by five or less.
Garden Moments
With the lights shining bright in midtown Manhattan, many Spiders had signature Garden moments in an exciting two-point win that came down to the last possession on 12/20.
Kendall Anthony hit a huge three to put the Spiders up six with three minutes left. ShawnDre' Jones hit a buzzer-beating layup in the first half and a floater off the glass with a minute left. Trey Davis had five steals and a run-out, one-hand jam. T.J. Cline earned Gotham Classic MVP after leading the team with 13 points.
Lineup Change Working
While both player and coaching staff have minimized the significance of the starting lineup, a change after the loss to JMU has kick-started several Spider players.
T.J. Cline and Deion Taylor entered the starting lineup, replacing ShawnDre' Jones and Alonzo Nelson-Ododa.
Since becoming a starter, Cline has averaged 11.2 points per game and 4.6 boards, while Taylor has a team-best 6.2 rebounds per game over the last five.
Off the bench, Jones is shooting 45.2 percent from the floor with 9.8 ppg.
Strength At Home
The Spiders are 6-1 at home this year with some outstanding defense in those games. Richmond has held opponents to just 40.1 FG shooting and 54.6 points per game at the Robins Center.
Conversely, Richmond has shot 46.6 percent from the field at home with a 13.1-9.3 advantage in assists per game and a +4.6 turnover margin.
Spreading the Wealth
The Spiders moved the ball around for a season-high 18 assists against High Point, including five from Trey Davis and four from ShawnDre' Jones. UR followed that up with a 17-assist effort against N.C. State, including a career-high six from Jones. With 12 assists against Radford, Howard, South Alabama and 11 vs. Pepperdine, UR has only played one game with single-digit assists. Seven different players have 10 or more assists for UR this season.
Richmond's assist-to-turnover ratio of 1.1 currently ranks fifth in the A-10.
Protecting The Rock
Richmond has been very protective of the ball this season with a stellar backcourt and skilled frontcourt that rarely turns it over. Richmond currently leads the A-10 and ranks 15th in the country for fewest turnovers with 10.5 per game.
No Free Throws For You
Richmond currently ranks 31st in the nation for fewest fouls per game with 15.8. Only three Richmond players have fouled out this season. Opponents are averaging just 14.1 free throw attempts per game.