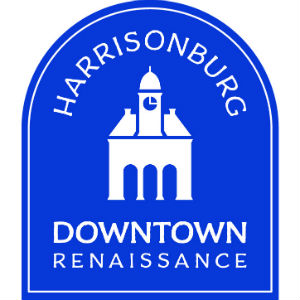 Harrisonburg Downtown Renaissance, a non-profit championing downtown's growth and success, invites the community to participate in Renaissance Night, our organization's annual fundraising gala and party of the year.
The event will be held on May 21st, from 6:30 to 11pm at Capital Ale House.
The celebration features scrumptious cuisine, an open bar with themed specialty drinks, silent and live auctions, and an occasion to dress up and socialize with other downtown supporters. The drawing for our annual trip to win one of three trips for two to Seattle, New Hampshire, or the Caribbean rounds out the evening.
During the live and silent auctions, guests will have the opportunity to bid on an array of items, including unique vacation and dining experiences, art and jewelry, and home and garden items.
Every year, at the end of the live auction, HDR presents a community project that guests can support. This year's project is titled, "Love Downtown: Art Installation". Downtown is the epicenter of an extremely diverse city. Harrisonburg is a refugee resettlement community and more than 40 languages are represented in our city schools.
"To celebrate diversity as one of our strongest assets and to put our unique twist on the Virginia is For Lovers campaign, Harrisonburg Downtown Renaissance will integrate Love sculptures and art installations throughout downtown, in multiple languages," says Lauren Huber, Director of Resources at Harrisonburg Downtown Renaissance.
Donations during Renaissance Night will help kick start this project, but there will be other opportunities for the community to contribute even if they are not able to attend the event.
Proceeds from Renaissance Night benefit HDR's continuous revitalization efforts, which includes growing local economic opportunities, providing business assistance, filling the year with annual festivals and events that add to the quality of life in Harrisonburg, initiating beautification projects, creating a positive image of downtown and Harrisonburg through marketing and promotions, and more. With your support of Renaissance Night, we can continue to raise funds for the operations of these and additional programs.
Tickets for Renaissance Night are $85 in advance or $100 at the door. To purchase tickets or learn more about the event, visit www.downtownharrisonburg.org/renaissance-night.