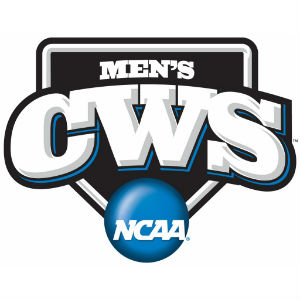 How did third-seeded UVA drop Game 1 to Maryland? For starters, the starters. Nathan Kirby, lights on last week in a 3-0 win over Arkansas, giving up just one hit in eight innings, was anything but lights out on Saturday against the light-hitting Terps, giving up five runs on seven hits in four and two-thirds.
On a day when Maryland ace Jake Stinnett was eminently beatable, going just six innings, giving up three runs, two earned, on 117 pitches, getting out of jam after jam as Virginia stranded 14 runners for the game, Virginia got nothing from its ace.
Baserunning blunder: Mike Papi, go see the kangaroo court. With the bases loaded and one down in the first, a run already across, Stinnett clearly on the ropes, Kenny Towns lines to short-center. Charlie White makes a highlight-reel play to catch the ball just centimeters from the turf for out number two. So Papi, the runner on third, tags up and scores easily, right, with White on the ground in short-center?
Wrong. Papi had drifted down the third-base line, inexplicably, and had to hustle back to third to try to tag up. He was out at home by a good five feet. A run left off the board in a one-run loss. And who knows what else maybe happens in that first inning with two runners still on and two down.
Stat of the game: left on base. UVA 14, Maryland 6.
Runner-up: Maryland scored three runs on outs (RBI groundout and sac fly by Brandon Lowe, squeeze bunt by Kyle Convissar. UVA was hitting ropes all game long right at Terps to strand runners; Maryland is scoring three runs in a one-run win with productive outs.
Bronze medal: Kenny Towns was 0-for-4 with six runners left on base. (And the one thrown out at home on his first-inning at bat.)
Positive notes: Whit Mayberry gave UVA 4.1 IP in relief to basically keep the rest of the bullpen intact for the rest of the weekend. Assuming the weekend extends into Monday, that effort could be key in that potential Game 3. … Mike Papi was 3-for-3 at the plate, and brandon downes had a pair of doubles in four Abs.