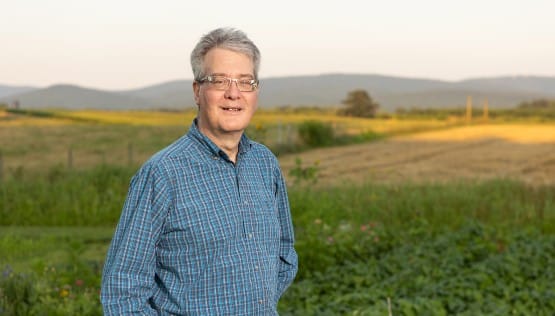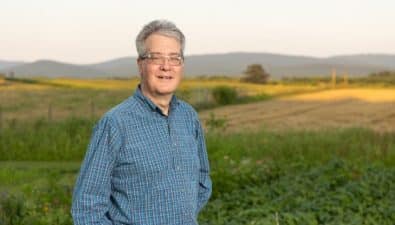 The new District 36 includes the cities of Staunton and Waynesboro, southern Augusta and northern Rockbridge counties.
Randall Wolf is running for the House of Delegates in District 36.
A lifelong photojournalist, Wolf grew up on a small family farm. An avid bicyclist, he operates a nonprofit bike shop that serves the community by providing bikes to individuals who need transportation.
"Virginia politicians from both parties have neglected our income tax system," Wolf said. "The brackets have not been updated since 1990 and the top bracket is $17,001. In today's dollars, which would be worth over $40,000. People who earn $17,001 shouldn't pay the same percentage rate as people who earn $175,000. I propose a plan that will give workers and senior citizens money in their pockets to spend where they need to."
Wolf is running to protect American democracy and protect individual freedoms. His top items to address include:
Lowering state income taxes for people earning under $75,000.
Advancing Justice, Equity, Diversity and Inclusion so everyone can thrive.
Protecting women's healthcare, including access to abortion and reproductive care.
Reducing gun violence and suicides by providing increased access to mental healthcare and addiction support.
Wolf is an ally to Blacks, LBTGQ+ and individuals living with disabilities.
"I accept people for who they are and will work to protect the rights and freedoms of everyone," Wolf said.
He supports access to our full history in education and providing support and resources to school employees so that students can explore their curiosities, develop their intellects, study their field of interest and evolve to lead productive lives.
Women's access to reproductive healthcare, including access to abortion, is a significant issue in the United States.
"Certain Republicans want to place themselves between a patient and their doctor. I am proud to earn the Planned Parenthood Advocates for Virginia endorsement for my support of reproductive rights, abortion, and access to health care," Wolf said, "People and medical professionals need to have the freedom to make decisions without fear of political interference or criminal charges."
Wolf said America and Virginia have a gun violence epidemic.
"We need real solutions to save lives. Most people agree we need greater access to mental healthcare and help for people with drug addictions; working to support those two key mechanisms could reduce suicides and homicides by gun."
Wolf proposes an ambitious 30 percent excise tax on all gun sales and ammunition in Virginia. The revenue would be earmarked to fund mental healthcare, background checks, school security systems, gun buyback programs, victim support and other efforts to address gun violence. An allowance would be within the proposal for licensed hunters to enjoy a tax-free weekend, much like Virginia has for school supplies, where hunters can purchase ammunition for the season as well as guns and rifles. This revenue-raising tactic is now in place for gasoline, cigarettes and alcohol to fund state programs. Virginia should help recoup the $288 million that gun violence costs taxpayers, according to Brady United Against Gun Violence.
Wolf supports family farming in the Valley and grant programs to provide livestock fencing to protect the health of our rivers and the Chesapeake Bay watershed. He supports landowners who want to use their land to capture solar energy. He envisions hemp and marijuana crops becoming more prevalent in the commonwealth and a "field to factory" approach that will bring jobs to the region as a multitude of products are made from these cash crops.
Wolf is passionate about workers' rights, and he has earned the endorsement of the AFL-CIO. He supports livable wages and programs to ensure affordable housing in rural areas. He also maintains that increasing wages for government employees would help stabilize the workforces in our public schools, emergency responders and other government agencies.
He is inspired by bringing individuals together to make things happen. He wants to represent the people from the Shenandoah Valley and be a progressive voice in Richmond from rural Virginia.
Related stories
Staunton Democrats to host non-partisan candidate forum downtown on Sept. 12
Staunton Democrats host House campaign kickoffs for Randall Wolf, Jade Harris
Rally to address national gun violence planned at Augusta County Courthouse Friday
Three people apply for open South River seat on Augusta County Board of Supervisors
Bike Box providing transportation for those in need, one bike at a time
Beyond the bikes: Man on a mission to help unsheltered community