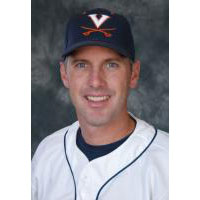 UVA baseball COACH BRIAN O'CONNOR: Obviously a difficult loss. I can tell you I'm really disappointed, quite frankly, that we obviously I thought we played pretty good the first six innings but this is what happens when you don't take care of the fundamentals of the game. There were multiple times base runningwise that we had fundamental breakdowns in the game that were certainly costly to us.
We didn't throw strikes out of our bullpen. Nathan Kirby did a tremendous job keeping Florida State, who has a good offensive ball club, at bay and we came out of the bull pen and didn't throw strikes and make the pitches we needed and Florida State, to their credit, obviously took advantage of it there in the 7th inning and had a big 4 run inning. It's those fundamentals of the game, it's the details of the game against a really good opponent at a championship time that let you down and don't give you a chance to win.
We just didn't play fundamentally like you need to be successful. Florida State is a great opponent. They've got an outstanding ball club. Weaver is as good as you will see in this league, obviously, and I was proud of our guys, that we battled them offensively, but it takes more than that to win a ballgame and we didn't do it in the back half. Kind of like we didn't do that in game 1, either, and, you know, now we'll turn our attention to the NCAA Tournament.
Q. Brian, 8 of the 15 runs you guys gave up were in the 7th inning, you have addressed that late situation but are you worried about middle relief?
COACH O'CONNOR: Not really. That's certainly a fair question based on these three ballgames but we put Connor Jones in that situation and Josh Sborz in that situation, because we need to find out who we can count on going into next weekend. Maybe we found out a little more information tonight. They're going to need to do it, other guys are going to need to do it.  Certainly if we're not throwing strikes out of our bullpen it's a concern. But those are our guys, those are the guys we have to go with and we will continue to go with them.
Q. In the 8th inning, La Prise put a great stroke on the ball and made a great play. Talk about the significance of that play.
COACH O'CONNOR: It was a great play by him, certainly, but the fundamental breakdown on our end as a baserunner, you have to check back and see the ball through. You can't guess that the ball is going to get through, because when you guess those are the types of things that happen. Earlier in the ballgame the inning we scored 3 runs, base hit to left field, Stewart throws the ball high all the way to home, and our runner at first base then was on to second and that should have been a second and third scenario, we should have read the ball out of his hand and advanced. And they threw out McCarthy I think on the back end at first base, so there were two fundamental breakdowns on the bases that were costly and he made the play at shortstop, but we've got to fundamentally do the right things to give ourselves a chance to be successful.
Q. Do you think you guys have made your case to be one of the elite seeds in the NCAA Tournament?
COACH O'CONNOR: Oh, I think so. You have to look at we went 1 2 in this tournament. My memory is not that good, but I can't remember the last time we came to the ACC Tournament and went 1 2. But, it's a total body of works that we've done. We won a lot of ballgames in this league all year long.  Last weekend was the first time we lost a series all year long and I certainly feel like this ball club is still worthy of a national seed even after this weekend.
Q. Brian, your format, it kind of allows you to set up your pitching. How good do you feel about your starting pitching?
COACH O'CONNOR: I think we're in a good spot. I think Artie Lewicki is very good, obviously Brandon Waddell and Nathan Kirby. I like the position we're in from a starting pitching standpoint. Nick Howard, he will battle back and he will be ready to pitch for us this week out of our bullpen as will other guys. I think we're in a good position.
Q. Brian, three starters this week, quality starts. Can you talk about the loss, and Weaver, and how you figured your lineup?
COACH O'CONNOR: Those are the kind of guys that you're going to have to beat to advance on from here on out, there is no question. But I'll tell you, it's more than that, it's more than just getting hits and scoring runs. There is a lot more that goes into winning a game, but purely from an offensive standpoint I felt like, you know, in the two number one starters that we faced this week with Weaver and Stinnett, I thought our guys did a really good job from a hitting standpoint.