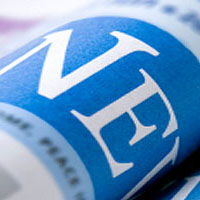 New Media Investment Group Inc. ("New Media" or the "Company", NYSE:NEWM) announced Tuesdaythat it has completed two acquisitions with a total purchase price of $15.3 million that includes the purchase of the Petersburg Progress-Index.
The move also includes the weekly Colonial Voice, in addition to American Consolidated Media Southwest, a group comprised of five daily, nine weekly newspapers and four shoppers centered on small-market communities in Texas, Oklahoma and Kansas.
"Today's announced acquisitions highlight our continued success at purchasing high-quality, local media assets that fit within our operating and financial metrics," said New Media President and Chief Executive Officer Michael E. Reed. "The ACM SW assets consist primarily of community newspapers in Texas that operate in markets where they are by far the leading source of local news and print advertising. The Petersburg Progress-Index in Virginia has a historic, 148-year presence in the community, and is positioned to continue its leading presence in its market for local news and information. We look forward to bringing these businesses and their respective employees into the New Media family and to further their traditions as vital partners to their local communities.
"To date we have purchased $105.3 million of local media assets. We look forward to the second half of the year as we continue to execute on our strategy and believe we have a great opportunity to create shareholder value."