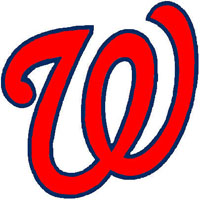 Everything that could go wrong for Felipe Rivero did in a six-run San Diego eighth that led to a 7-3 Washington Nationals loss Saturday night.
Max Scherzer (8-4, 3.29 ERA) allowed a run on four hits, striking out 10, in six innings, but left with a 3-1 lead after throwing 113 pitches, putting the game in the hands of the bullpen.
Rivero (0-3, 6.82 ERA) pitched to six batters in the eighth and didn't record an out, allowing five hits and committing a throwing error on a comebacker to the mound by Brett Wallace with the bases loaded and the score tied that opened up the floodgates.
The chance for a momentum-turning double play gone, Blake Treinen relieved, and walked Melvin Upton Jr. to force in a run, then allowed a two-run single to Yangervis Solarte.
Washington (43-26) still has a six-game lead on the New York Mets (36-31) in the National League East.