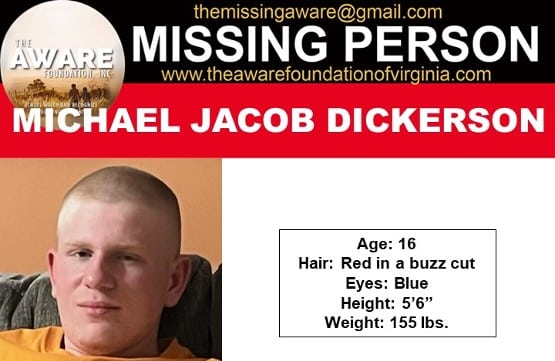 The Orange County Sheriff's Office is asking for the public's help in locating a missing 16-year-old.
Michael Jacob Dickerson was last seen on Friday in the area of the 15000 block of Albano Road in Barboursville. He was last seen wearing a rust-colored Carhartt hoodie, khaki pants, and Hey Dude shoes.
Dickerson is known to frequent unknown locations in Greene County.
If anyone has any information on his whereabouts, contact the Orange County Sheriff's Office at 540-672-1234.