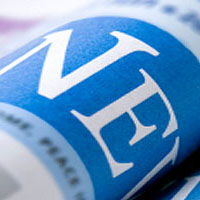 Operation Troop Aid announces a college fund to support the children of Blue Angel CAPT Jeff Kuss.
Kuss, 32, was killed when his Blue Angels jet crashed just after takeoff during a practice flight at the Smyrna Airport. The elite military demonstration jet team was in Middle Tennessee for the Great American Air Show.  His death rocked the community, and was the first fatal crash involving a Blue Angels pilot in nearly a decade.  According to the Blue Angels website, Kuss was from Durango, Colo., and graduated from Fort Lewis College in 2006. He joined the Blue Angels in September 2014 and had flown more than 1,400 hours, about 150 hours more than is required to join the elite flying team. He had served in Afghanistan before joining the Blue Angels.  The Smyrna community mourned the 32-year-old pilot, husband and father of two.
"Having served in the Navy for 21 years, founding Operation Troop Aid and now living in Smyrna TN, it literally hit home for me.  It's why I started OTA.  We must support all our Troops and their families as much as we can.  They not only deserve it, they earned it," said OTA Founder Mark Woods.
Operation Troop Aid started the college fund for Blue Angel Capt Jeff Kuss' kids with $2500 and is asking all wishing to donate to go to operationtroopaid.org/donate and make a donation.  Once there click the DONATE BUTTON, After typing in your donation info and clicking REVIEW DONATION AND CONTINUE, be sure to click the special instruction box and type in: For CAPT JEFF KUSS Children's College Fund before your confirm the donation.  The donation fund will run until Tuesday Jul 5th.
About Operation Troop Aid
Founded in 2004 by 21-year military veteran, Mark Woods, Operation Troop Aid promotes entertainment initiatives and provides care packages for U.S. Troops with revenue generated through event promotions and public financial generosity. OTA is a nonprofit corporation striving to make a positive difference and inspire the United States Armed Forces by letting them know Americans stand with them. Operation Troop Aid is a certified IRS approved charity.