ODU football coach Bobby Wilder announced today the hiring of Kermit Buggs as secondary coach and assistant defensive coordinator.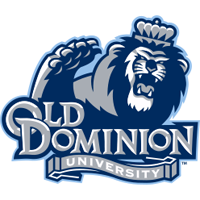 "The Old Dominion football family is excited to welcome Kermit Buggs to our staff. Kermit is a Hampton Roads native who has put together an outstanding coaching career. He has extensive experience at the Division I level, having coached in big games at the highest level," Wilder said. "He has helped recruit and develop student-athletes that graduate and have opportunities to play in the NFL. He will be a tremendous coach and mentor to our secondary and our team."
Buggs coached the running backs and was the special teams coordinator this past season at Connecticut.  Prior to his UConn stint, he was the defensive coordinator at Lock Haven University in 2012, and also spent nine seasons at penn state.
Buggs started his career at penn state as an offensive graduate assistant, working with the tight ends and running backs.
In his lone season coaching the Nittany Lion tight ends in 2003, two of his players, Matt Kranchick and Sean McHugh, were taken in the NFL Draft.
Buggs was in charge of the running backs from 2004-06, mentoring Tony Hunt to one of the best careers ever by a penn state running back.  Hunt rushed for 3,320 career yards ranking him third in school-history behind Evan Royster and Curt Warner. Hunt rushed for more than 1,000 yards twice in his career and was a third round draft pick of the philadelphia eagles in the 2007 NFL Draft.
penn state went 11-1 in 2005 and defeated Florida State in the Orange Bowl and was 9-4 the following season, capping the year with a 20-10 win over Tennessee in the Outback Bowl.
He was hired as the coordinator of player personnel development at PSU in 2006 and moved to coaching the secondary 2007.
He coached safeties Drew Astorino, Anthony Scirotto and Nick Sukay to All-Big 10 honors as well as returner Derrick Williams, when he oversaw the punt and kick return units.
Buggs was part of two 11-win teams while coaching the secondary and helped the Nittany Lions win a pair of bowl games, including a 19-17 win over lsu in the Capital One Bowl.  In all, he coached in seven bowl games at penn state.
Buggs began his career as a high school coach, leading Surry County High School (VA) to a 14-0 record and state championship in his first season and was named the Region A Coach and VHSCA Coach of the Year.  He led Surry to the Region A Division I Championship in 2000 and led the team to the semifinals in 2002.  He produced a 34-14 record in his five-year tenure from 1999-03 and was also the school's head basketball coach during that time.
A product of Hampton, Va., Buggs is a 1995 graduate of Norfolk State University, where he played football. He was the University's 1992-93 recipient of the Vince Lombardi Award for Leadership and Academic Achievement and graduated as the Spartans' all-time leading passer
He holds a master's degree in educational administration from penn state.
Buggs replaces Marc Bacote as the secondary coach.