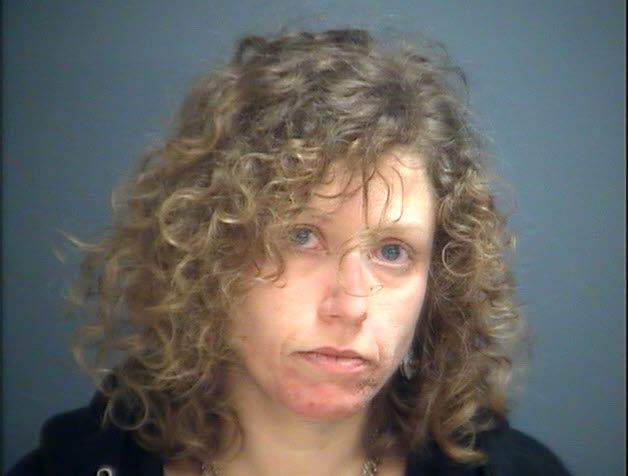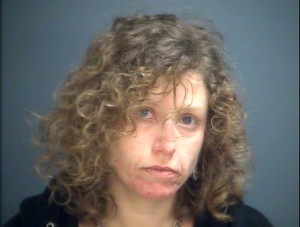 The Waynesboro Police Department arrested a Maryland woman early Sunday morning after they found her passed out in a wrecked car loaded with suspected methamphetamine.  Officers charged Natali Rose Gitelman, 31 years old, of North Potomac, Maryland with a felony, Possession of Methamphetamine with the Intent to Distribute and a misdemeanor, Possession of Marijuana.
On October 26 at approximately 4:00 AM, officers responded to the Sunoco, 1175 East Main Street, to investigate a suspicious vehicle parked on the lot.  The caller indicated that the vehicle was improperly parked with two people apparently passed out inside.  When officers arrived, they found Gitelman and 34 year old male sleeping in a heavily damaged 1996 Toyota Camry.  Gitelman was in the driver's seat.  The officers woke the subjects and investigated the damage.  Gitelman told the officers that she was en route from Maryland to Georgia when she crashed on Interstate 64 near MM99.  During the course of the interview, Gitelman admitted having marijuana and a pipe in the vehicle.  The officers recovered the items inside the vehicle.  Gitelman's male passenger told the officers that she was traveling to Georgia to pick up drugs and that he was "just along to be security;" however, he was only armed with a BB gun and a knife.
As the search of the vehicle continued, they found several rock like items in a purse that Gitelman said belonged to her.  However, she claimed the suspected drugs weren't hers.  She told the officers that she found the items on the floorboard of her car.  She told them she was sure it was methamphetamine because she tasted it and knows what meth tastes like.  The officers field tested the rock like items which yielded a positive result for methamphetamine.  Several others items that are related to drug distribution, i.e. scales, cash, glass containers, plastic baggies, were also located during the search of the vehicle.
The male passenger was released but officers arrested Gitelman at the scene.  She is being held without bond at Middle River Regional Jail.
She also faces traffic charges from the Virginia State Police for the car crash.