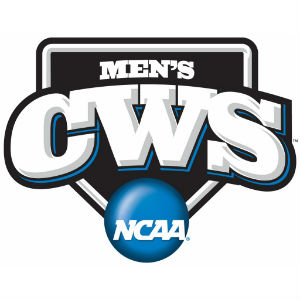 A soft-hitting Maryland offense lit up UVA ace Nathan Kirby, then held on for a 5-4 win over the third-seeded Cavs in Game 1 of their NCAA Baseball Super Regional series, 5-4, at Davenport Field in Charlottesville, Va.
Kirby (9-2) gave up a leadoff double to Charlie White, and it never really got easier for the sophomore lefty, who gave up five runs on seven hits in four and two-thirds.
White came around to score on a one-out groundout by Brandon Lowe to get the Terps (40-21) on the board first, but Virginia got the run back in the bottom of the first against Maryland ace Jake Stinnett, who walked Daniel Pinero with one out, then gave up a hit-and-run single to Mike Papi to put runners on the corners.
Stinnett hit the next two batters, Joe McCarthy and Derek Fisher, to force in a run. Kenny Towns lined to short center, but White robbed him of a base hit with a sensational diving catch, and Papi, now at third base, was caught down the third-base line on the catch. Papi attempted to get back to third and tag up, but White relayed the ball to shortstop Blake Schmit home to catcher Kevin Martir, and Papi was out by five feet for out number three.
Virginia (47-14) took a 2-1 lead in the third on a two-out error on a grounder by Fisher that allowed Papi to score. Maryland took the lead for good with a three-run fourth, on an RBI single by Tim Lewis, a safety squeeze by Kyle Convissar and an RBI double by Anthony Papio.
The Terps extended the lead to 5-2 in the fifth on an RBI sacrifice fly by Brandon Lowe.
Whit Mayberry came in for Virginia to settle things down from there, going four and a third innings, giving up just three hits, striking out six and keeping Maryland off the board. And his effort allowed UVA to get back in the game, chasing Stinnett in the sixth on an RBI single by Branden Cogswell that made it 5-3.
A Papi RBI single in the eighth cut the deficit to 5-4, but Virginia left the potential tying run at third that inning, and left two on in the ninth when Robbie Coman lined to right to end it.
For the game, Virginia left a staggering 14 runners on base. Maryland left six on base, and was able to score runs on three outs (the groundout and sac fly by Lowe, and the squeeze bunt by Convissar).
Stinnett (8-6) earned the win, though the 2014 MLB second-round pick was less than stellar himself, giving up three runs, two earned, on six hits, striking out two and walking three, in six innings of work, throwing 117 pitches to get there.
Game 2 of the series is set for noon Sunday.