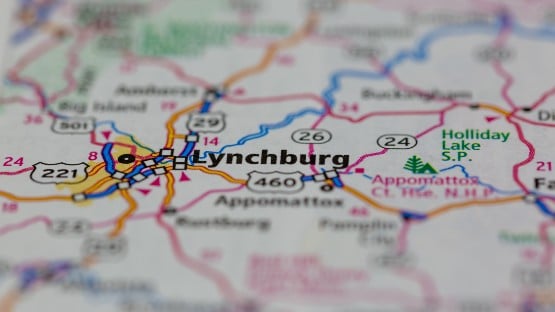 Lynchburg City Council has implemented a citywide curfew for all persons under the age of 18 beginning Friday, May 26, at 8 a.m.
The curfew, from 11 p.m. to 5 a.m. daily, which will be in effect through Dec. 1, is a response from city leaders to an uptick in juvenile crime in recent months.
"The goal of the curfew is to assist community youth who might be at risk of becoming a victim or perpetrator of crime, and, although the ordinance outlines enforcement options, the LPD is sincerely committed to the spirit of the order," said Lynchburg Police Chief Ryan Zuidema.
"Our goal is to ensure public safety for all of our residents through cooperative community partnerships and by reducing the opportunity for violent crime after hours without increasing unnecessary interactions with the youth of our community," Zuidema said.
According to the adopted ordinance, it will be unlawful for a minor, during curfew hours, to remain in a public place, in a motor vehicle or in an establishment unless the minor is:
 accompanied by a parent;
•    involved in an emergency;
•    engaged in an employment activity such as going to or returning from work;
•    on the sidewalk directly abutting their residence with a parent inside;
•    on an errand at the direction of a parent with permission in writing;
•    involved in interstate travel through, beginning or terminating in the City;
•    or exercising First Amendment rights, such as the free exercise of religion, freedom of speech and the right of assembly.
According to the ordinance, any violation of the curfew would be punishable as a Class IV misdemeanor, which carries a $250 fine.
More information about the curfew, including the full ordinance regarding violation and enforcement, may be found here.