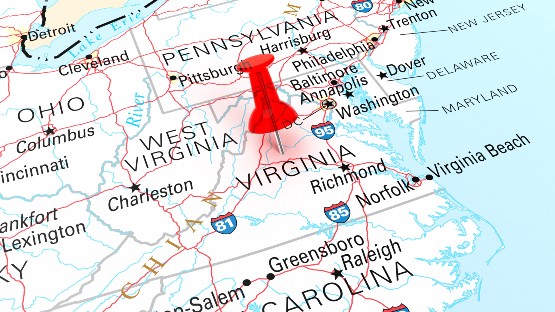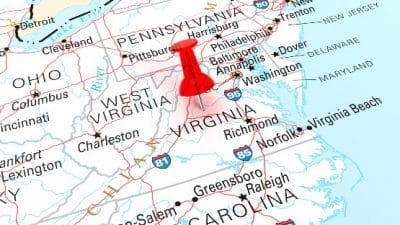 The largest wholesaler of promotional apparel and accessories in the United States will invest at least $50 million in Hanover County and create nearly 1,000 jobs for the Commonwealth's economy.
SanMar® Corporation, a leading supplier of wholesale accessories and apparel, will invest at least $50 million to establish a distribution operation in Hanover County's East Coast Commerce Center. The company is the U.S.'s largest supplier of wholesale imprintable clothing and accessories. SanMar, family owned and operated, and based in Issaquah, Wash., began more than 50 years ago with a business philosophy of Be Nice and Tell the Truth. The company has eight additional distribution centers in the U.S. and more than 30 brands.
"Securing SanMar Corporation's flagship distribution center highlights Virginia's strategic location, strong infrastructure, and workforce as critical decision factors for logistics operations," Gov. Glenn Youngkin said. "Hanover County has become a regional hub for the U.S. supply chain, and we are proud that the East Coast Commerce Center's attracted an industry leader like SanMar. We look forward to partnering with SanMar as they continue to expand in the Commonwealth."
Equity Industrial Partners Corp. and Raith Capital Partners developed the 1.1 million-square-foot distribution building, which will be SanMar's largest operation and the flagship center for the company's East Coast distributions.
"Whenever we look at a facility, of course we're looking at logistics and the labor market, but we're also really looking at the community and the culture, and the people who will be working in the building," Jeremy Lott, CEO of SanMar said. "When we came here, we knew right away that this is a place we wanted to be. As we met and talked with people in the area, we knew this could be a great fit for us and for our future growth. We couldn't be more excited to be here—to fill up this building, to build our team here, and to make this a home for a really long time."   
Virginia competed with North Carolina for the project, which was secured by a partnership between the Virginia Economic Development Partnership, Hanover County and The Port of Virginia.