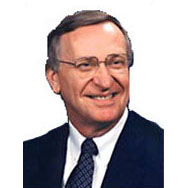 Governor Terry McAuliffe had two interesting supporters speak at his press conference on Virginia's latest Energy Plan–the heads of the state Chamber of Commerce and the Virginia League of Conservation Voters. Both endorsed his update of the state's Energy Plan as a step in the right direction.
There is a great deal to like in the plan. An emphasis on growing the energy sector of the economy by promoting increased development of renewable generation has never before been emphasized in Virginia. Meeting the new federally imposed clean air standards does not need to hurt the economy, raise electricity prices or reduce jobs. To the contrary, cleaning up our environment while meeting future energy needs can be a spark for the economy and its expansion. Part of the Governor's Energy Plan proposes through education and strategic investments to prepare a workforce that will drive the future Virginia economy. His plan calls for a reduction in energy consumption in the Commonwealth by aggressively pursuing energy efficiency measures in government, businesses and residences. The cheapest and quickest way to meet the immediate growth in energy demand is to educate and incentivize individuals and businesses to be more efficient. The growing green sector of the economy is leading the way in introducing technology and management techniques to reduce the demand for electricity.
A representative of the Southern Environmental Law Center speaking at a meeting I attended recently of the Virginia Conservation Network put into perspective the new energy plan and other actions that are taking place at the same time. Under President Obama's much anticipated and welcomed Nation Climate Action Plan, Virginia's goal is to reduce its CO2 emissions from 2012 levels by 38 percent by 2030. Aggressive actions will be required of utilities to close or convert to natural gas the coal-fired plants that remain. Turning to renewables like solar and wind will be essential. I believe the state has been too timid in the past in turning to renewables, but I am confident there will be a significant shift with the President's and the Governor's actions. Governor McAuliffe announced last week that he is establishing a solar energy authority to help move the industry forward.
I will be working to make Virginia a leader in expanding the green energy sector of the economy as the state's plan envisions. We have a lot to gain in jobs in green power, entrepreneurial opportunities, and preserving our quality of life. While there are a few climate change deniers around, the fact of the matter is that the ten warmest years on record have occurred within the past 15 years. Hampton Roads is next to New Orleans as the most vulnerable community for sea level rise. Implementing our new Energy Plan will surely move the Commonwealth in the right direction.
To review the Virginia Plan, go to Virginia Energy Plan.
Ken Plum is a member of the Virginia House of Delegates.