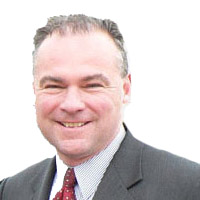 Today, U.S. Senator Tim Kaine and Virginia Secretary of Education Anne Holton participated in the Association for Career and Technical Education's (ACTE) Region II Leadership Conference in Richmond where they discussed the important role CTE plays in preparing students to succeed in the 21at-century workforce.
"I am very excited to join VACTE and the rest of ACTE's Region II members today to talk about what has been one of my greatest passions in the Senate," said Senator Kaine, who co-chairs the Senate CTE Caucus. "By equipping students with marketable skills and providing employers with a well-trained workforce, career and technical education initiatives enhance both our schools and the economy. We must continue to improve students' and workers' access to high-quality CTE programs in order to build a strong 21st-century economy in Virginia."
"I am thrilled to be taking part in a substantive and valuable discussion about career and technical education at the ACTE Region II Conference," said Secretary Holton. "This is one of those crucial areas where business and education intersect, and we cannot hope to build the new Virginia economy without robust CTE programs."
Earlier in the day, Kaine visited T.C. Boushall Middle School to learn about the Richmond Teacher Residency program, a partnership between Virginia Commonwealth University's School of Education ​(VCU SOE​) and Richmond Public Schools (RPS) that provides aspiring teachers with hands-on classroom experience. After visiting a class taught by one of the program's teacher residents,
Kaine joined VCU President Michael Rao, VCU School of Education Dean Christine S. Walther-Thomas​ and RPS School Superintendent Dr. Dana T. Bedden for a roundtable discussion with teachers and administrators from VCU, the Richmond Teacher Residency Program and RPS. This week, the U.S. Department of Education announced that VCU had been awarded a $7.5 million grant for the Richmond Teacher Residency Program.
Kaine recently introduced the bipartisan Creating Quality Technical Educators Act, which would apply the model used by the Richmond Teacher Residency program to create CTE-focused partnerships across the country that recruit and train high-quality CTE teachers.