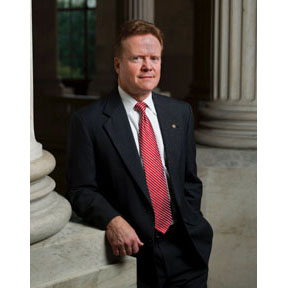 The Obama administration has signaled a willingness to have the United States take in more refugees from the crisis in Syria.
Democratic Party presidential hopeful Jim Webb is throwing up the caution sign.
"I think the Saudis should take more," Webb said Monday on The Alan Colmes Show. "I think people in the region should step up to try to stabilize Syria. And we should be very careful about bringing a large number of refugees here."
Webb, a former Virginia U.S. senator, said he is open to the U.S. taking in those from Syria who are "truly political refugees."
"We have a large problem in our country right now in terms of resolving the immigration issue," Webb said. "So for those who are truly political refugees in some way affiliated with what we've been doing, we should consider that.
"What we need to do is assert our influence in this region to get the Sunni nations to step up and truly help us stabilize the country. I don't think the Saudis have taken a refugee."
– Story by Chris Graham