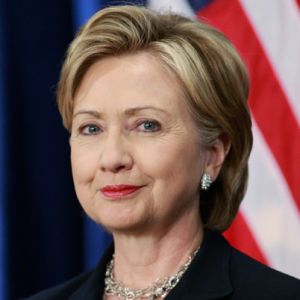 On Monday, May 9, and Tuesday, May 10, Hillary Clinton will continue her "Breaking Down Barriers" tour as she travels to Virginia and Kentucky to talk with young families about the struggles they face with affordable child care, paid family leave and health care.
In Loudoun County in Northern Virginia on Monday, Clinton will meet with women and families to discuss the challenge of balancing work and family. In Kentucky on Tuesday, Clinton will visit a day care center for young parents in the workforce in Lexington to have a discussion on issues important to them, then she will tour a family health clinic in Louisville and deliver remarks on the barriers facing all young families.
Clinton has a long record of fighting for women and children throughout her career. Out of law school, she went to work for the Children's Defense Fund, and as First Lady of Arkansas, she introduced the Home Instruction for Parents of Preschool Youngsters (HIPPY) program, which provided resources for parents to better educate their children at home before they begin kindergarten. HIPPY now operates in 21 states, including Virginia, and the District of Columbia. As First Lady of the United States, when health care reform failed, she went to work with Republicans and Democrats to help create the Children's Health Insurance Program, which now provides health coverage to more than 8 million children.
In this campaign, Clinton has emphasized family issues and the need to help women of all income levels balance careers with raising children. She continues to champion equal pay while proposing solutions to help working women gain access to paid leave and affordable child care.