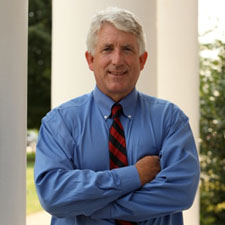 Today, Attorney General Mark R. Herring announced that he will sign "The Patriot Pledge," committing to hiring more Virginia veterans, and will begin the process of making the Office of Attorney General a certified "Virginia Values Veterans" employer. During remarks to the 2nd Annual Virginia Values Veterans Summit, Attorney General Herring also signed the Department of Defense's "Statement of Support for the Guard and Reserve," pledging to support the men and women of the guard and reserve working in the Office of Attorney General.
"Virginia's military connections and veteran population are tremendous resources, but they also give us a responsibility to understand and meet the unique needs of veterans as they transition successfully back into civilian life," said Attorney General Herring. "It's only fair that I live up to what I expect of others, so I'm proud to sign the Statement of Support for the Guard and Reserve and the Patriot Pledge, and I look forward to pursuing V3 certification."
In addition to his hiring commitments, Attorney General Herring pledged to use his office's consumer protection and enforcement operations to help meet the unique needs of veterans, active duty personnel, and their families. Because servicemembers are often away from home for long periods of time while on deployment, and because they have a steady, albeit modest, income, active duty servicemembers and their families are attractive targets for predatory lending, identity theft, illegal foreclosure or repossession, and credit card fraud.
"There are already some resources available to combat fraud and scams directed at veterans, such as credit freezes, 'active-duty alerts' on credit reports, and important protections offered by the Servicemembers Civil Relief Act, but we're going to do more to aggressively go after anyone who targets our veterans or violate the rights of active duty personnel," said Attorney General Herring. "The last thing our servicemembers and veterans need to worry about is whether financial predators will try to take advantage of deployments or relocations to target them or their families."
As a state senator, Attorney General Herring worked to support Virginia veterans, serving as co-chair of the National Guard Caucus, and introducing legislation to reduce the tax burden on military families and protect the parental rights of servicemembers who are deployed.