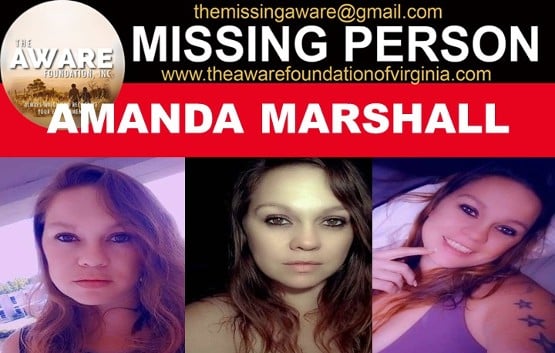 The Henrico County Police Department is attempting to locate a missing 35-year-old female.
The family of Ohio native Amanda Marshall reported her missing to Henrico Police on Aug. 24 at about 3:45 p.m. She had been released two days earlier following about eight months in the Henrico jail.
Marshall spoke to her family before she left the jail and asked if they could send transportation to pick her up. She was planning to walk from Henrico Jail West to the Virginia Probation and Parole Office on Hungary Spring Road, about a mile away, to check in and get an address where her family members could pick her up.
The family never received a call, and the probation office said she never made it there.
Police are calling Marshall's disappearance "suspicious" and are asking anyone with information about her location to contact them at (804) 501-5000 or anonymously through Metro Richmond Crime Stoppers at (804) 780-1000.