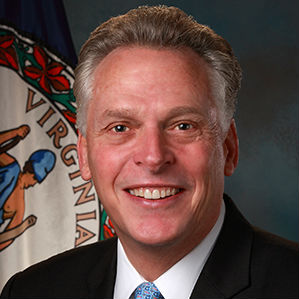 Gov. Terry McAuliffe signed HB 975, repealing the $64 annual tax on hybrid electric vehicles. The bill had passed the Senate on a vote of 37-1, with all 20 Democrats voting in favor.
The hybrid tax, imposed as part of the compromise transportation reform bill that passed last year, attracted strong Democratic opposition from the start. Several Democratic senators vowed at the time to work for its repeal, and Sens. Adam Ebbin (D – Alexandria) and Chap Petersen (D – Fairfax) cited the provision in explaining why they opposed the underlying bill.
Among those who introduced legislation to repeal or reduce the tax were Senator Ebbin, with SB 1; Senator Dave Marsden (D – Fairfax), with SB 38; Senator John Miller (D – Newport News), with SB 159; and Senator Petersen, with SB 221. All of these senators were chief co-patrons of SB 127, a Senate version of hybrid tax repeal identical to the bill the governor signed this morning. Sen. Barbara Favola (D – Arlington) was a co-patron.
"The first piece of legislation introduced in the Senate this year was my bill SB1 to repeal the punitive and illogical hybrid vehicle tax," said Sen Ebbin. "I am proud to have led the effort with Delegate Surovell to repeal this fee and am pleased that Governor McAuliffe has signed this bill into law."
Said Sen. Petersen, "The hybrid tax singled out people who are helping to reduce our dependence on foreign oil and protect our environment, and it slapped them with a punitive tax. That tax should never have become law, and I am very pleased that we've managed to fully repeal it."
Said Sen. Miller, "The hybrid tax was always a bad idea. It never made sense for us to single out hybrids for a special tax when there are non-hybrids that get even higher fuel mileage. This tax was a mistake, and I'm glad that we've finally rectified that mistake."