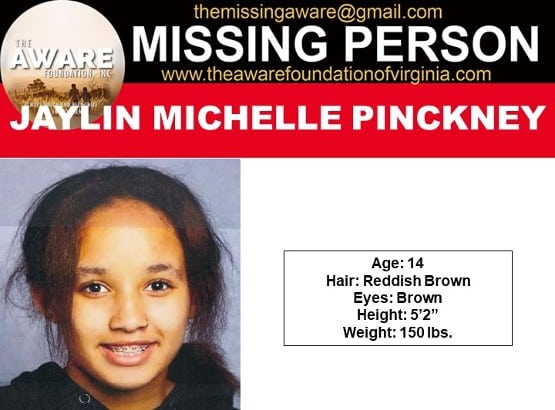 Update: Tuesday, 2:47 p.m. Jaylin Michelle Pinckney has been located and is safe, according to a report from The Aware Foundation.
The Front Royal Police Department is requesting the public's assistance in locating a missing 14-year-old juvenile.
Jaylin Michelle Pinckney was last seen walking from her residence in the 300 Park of Frazier Place in Front Royal on Saturday.
Pinckney's nose is pierced on both sides (hoops) and has a belly button piercing. She wears braces and has scars on her wrists, and was last seen wearing a tan coat, and blue jeans with holes in them.
Pinckney may be in the Manassas or Richmond area.
If you have any information on her whereabouts, contact the Front Royal Police Dept. at 540-635-2111. Case # 23011249