Sports
Former UVA basketball player Jarred Reuter to pursue pro career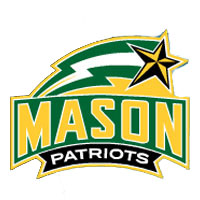 Jarred Reuter will graduate from George Mason and forgo his final season of eligibility to pursue a professional basketball career, head coach Dave Paulsen announced Wednesday.
A two-year member of the Patriot roster, Reuter started 30 of 33 games for the Green & Gold this season.
"We are 100 percent in support of Jarred graduating and pursuing a professional career," head coach Dave Paulsen said. "Since his time on campus, Jarred has been a phenomenal teammate, leader and has made our program better because of his impact on and off the court. He's a tireless worker, has great character, is dedicated to his teammates above all else, and has a great knowledge of the game and ability to make those around him better. In 25 years of coaching, I don't know that I've ever enjoyed coaching a player more. He's given every ounce of effort and ability to make himself and his teammates better."
Reuter averaged 7.3 points and 4.2 rebounds per contest in 2018-19 while shooting 46.7 percent from the floor. He also ranked third on the team in assists (51) and assists per game (1.5). That assist number increased to 1.8/game in A-10 play.
He scored at least 10 points in 10 games and poured in a career-high 24 vs. NC Central on Nov. 20.
Reuter tallied 15 points vs. Baylor on Nov. 24 and had 11 points and eight rebounds at Kansas State on Dec. 29. The Marion, Mass., product also recorded 14 points and hit the game-winning free throws in Mason's win at Dayton on Jan. 23, then notched 15 points and went 6-of-6 from the floor at VCU on Feb. 2.
"I want to thank the George Mason community and Coach Paulsen for the opportunity to be a part of this program," Reuter said. "I have grown as a player and as a person, and I owe so much of this experience to the support of my teammates and our coaching staff. I have loved my time here, and am proud to graduate with a degree from this University."