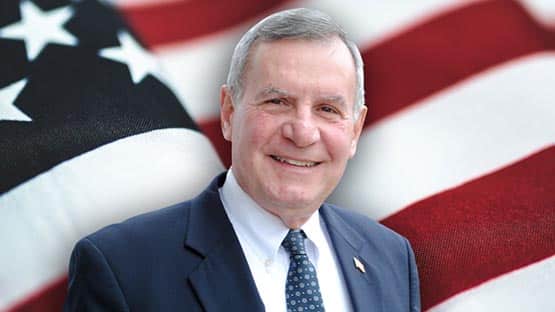 John Avoli announced Saturday, as the Virginia General Assembly concluded its 2023 session, that he will not seek re-election to a third term in the Virginia House of Delegates.
"It has been the honor of my life to serve the people of the 20th District in Virginia's House of Delegates," said Avoli, the former Staunton mayor who was elected to the 20th District seat in 2019, and re-elected in 2021. "The past four years are the culmination of my 49-year career in public service. I want to thank each and every one of you for placing your faith in me to serve as your representative in Richmond."
Avoli, a Republican, had announced back in December that he was planning to seek a third term, which would have required him to run in a new House district, the 36th, after redistricting following the 2020 census.
The new 36th District adds more of Augusta County and the northern part of Rockbridge County to the core of the district, which represents the cities of Staunton and Waynesboro.
Ellen Campbell, also a Republican, won a special election in the 24th District to fill out the unexpired term of her late husband, Ronnie Campbell, in early January.
Campbell, a resident of Rockbridge County, lives inside the boundary of the new 36th District.
Campbell has not announced her intentions regarding the 2023 election cycle.
No Democrats have emerged as candidates in the new district, either.
Two people who could be candidates for the Democratic nomination are Jade Harris, the vice mayor of the Town of Glasgow, who lost to Campbell in last month's special election in the 24th, and Randall Wolf, who lost to Avoli in the 20th in the 2021 cycle.
The district, as drawn, would be considered very safe Republican, even with the two cities included inside the district lines.
Waynesboro is the rare city that leans Republican, and the voters in the Augusta and Rockbridge precincts tend to vote overwhelmingly Republican.