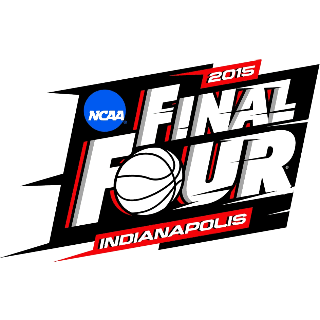 Notre Dame laid out a nice blueprint for Kentucky's next two opponents: Spread the floor, have post players on the move, stay in front on defense, limit turnovers, and it's doable. Kentucky had to go 9-for-9 from the floor in the final 12 minutes to pull out a two-point win against a small, thin Notre Dame team. This was truly David vs. Goliath. Goliath executed better late.
Team still in the field best equipped to use the Notre Dame blueprint: Obvs, it's Duke. Better big man that Notre Dame (best big man in the college game right now, Jahlil Okafor), with better three-point shooters. (Surprise stat of the night: Notre Dame was just 4-of-14 from three. Yeah, wow. Anything resembling normal from three, and the Irish are in the Final Four.)
You mean, not Wisconsin? Wisconsin can learn from what Notre Dame did, but the Badgers won't go four-guard much, if at all. That said, Wisky can spread the floor with its bigs to pull Kentucky's bigs away from the basket and create driving lanes, and you'd expect the Badgers to defend the post better than the Irish did. The slower pace that Wisconsin prefers may play into Kentucky's hands, though.
Kentucky rhymes with lucky: That might be too strong, but the Wildcats are fortunate that they're still playing. They had to make their last nine from the field, see Notre Dame go wild shot from three at the end of the shot clock, shot clock violation and wild scramble three at the buzzer in the final two minutes, just to win by two. Play the last two minutes 100 times, Notre Dame wins 75 of them. Give Kentucky some credit for doing what it needed to do, but make no mistake about it: UK didn't win this game, Notre Dame lost it.
Will Kentucky win it all? Winning this one the way it went down makes it seem like something is predestined, doesn't it?
– Column by Chris Graham