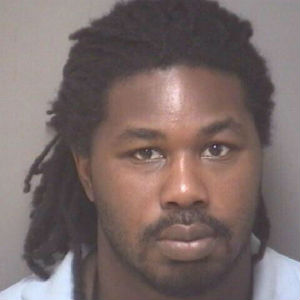 Fairfax prosecutors are pushing ahead with their case against Jesse Matthew, a 32-year-old Albemarle County man linked by forensic evidence to the 2005 rape of a woman walking home from a grocery store, who is currently in custody related to the disappearance and death of second-year UVA student Hannah Graham.
The move has raised questions from some who are wondering aloud why prosecutors would proceed with the 2005 case as the investigation into the Graham death and another linked to the two by forensic evidence, the 2009 disappearance and death of Virginia Tech student Morgan Harrington, slogs around down Route 29.
Pure speculation on my part, but while it could be Fairfax just being zealous, there could be a grand design to the decision to press forward on the '05 case. Matthew has been in custody now for a month in connection with the Graham disappearance, and has yet to speak with investigators about what he may know about her whereabouts after he was captured on surveillance video leaving with her from the Downtown Mall in Charlottesville in the early-morning hours of Sept. 13.
His arrest in Galveston, Texas, on Sept. 24 provided investigators the opportunity to collect a DNA sample that then linked him to the Harrington case and to the Fairfax case, a possible big break that law enforcement authorities in Virginia have been looking for in their ongoing work to solve a series of missing-persons cases involving young women in the Central Virginia area dating back several years.
But not putting the cart before the horse, there is DNA evidence in two cases, according to authorities, the Harrington case and the 2005 Fairfax case. The third case, involving Graham, still hinges, for now, on the surveillance video, though with Graham's remains at the State Medical Examiner's Office for positive identification, it may not be long before there is a forensic link to go on in that case as well.
So why proceed with the Fairfax case? That's the one of the three known cases involving Matthew that is the furthest along, and as such gives prosecutors the first opportunity to gain leverage with Matthew to obtain information that he may have about the Harrington, Graham and any other cases that he may have been involved in.
The push to move forward in Fairfax may be an indication that investigators in Charlottesville and Albemarle are sensing that their efforts to proceed with the Harrington and Graham cases may take more time to develop as well.
– Column by Chris Graham