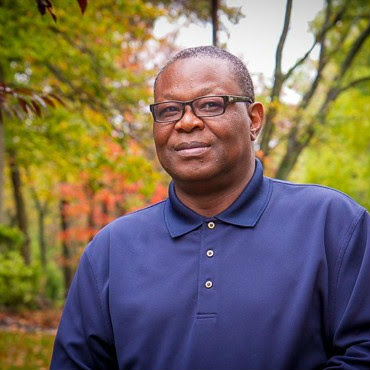 A
Center for Justice and Peacebuilding
graduate from Ghana who co-founded an influential peacebuilding network in West Africa will continue his leadership in the region through a new position with the United Nations. In October,
Emmanuel Bombande
, who earned a master's in conflict transformation from Eastern Mennonite University in 2002, was appointed as a special assistant/adviser to the UN Secretary-General's Special Representative to West Africa.
Based in Dakar, Senegal, the UN Office for West Africa (UNOWA) was founded in 2001 to promote peace, security, good governance and humanitarian projects in West Africa.
Bombande's recent appointment caps what has been a year of major transitions. In January 2015, he stepped away from the West Africa Network for Peacebuilding (WANEP) to allow a new generation of peacebuilders to take leadership of the organization. Bombande had worked with the organization since co-founding it in 1998. He was its executive director from 2004 until 2015, during which time WANEP and UNOWA were partners on various projects in the region.
Bombande was unavailable for comment. However, in a released issued by WANEP,  Executive Director Chukwuemeka Eze issued congratulations for Bombande's "well-deserved appointment that further adds to the credibility of the WANEP family."
Bombande is one of three graduates of the Center for Justice and Peacebuilding recently named to prestigious appointments in Africa this fall.
Zihindula V. Mulegwa, who earned a master's degree in 2005, has been appointed Interim Deputy Special Advisor for National Security for Democratic Republic of Congo. He is president of the Center for Political and Strategic Studies. [An article is forthcoming.]
Gwendolyn Myers, who earned a graduate certificate in 2014 with the Women's Peacebuilding Leadership Program, has been named to a team that leads regional advocacy for the United Network of Young Peacebuilders.
Editor's note: To learn more about Emmanuel Bombande, visit the 2015 issue of Peacebuilder magazine, in which two articles were published, one focusing on Bombande's life  (titled 'I remember soldiers holding guns, forcing us to sing,') and a second article on Bombande's role in establishing WANEP and the West Africa Peacebuilding Institute.