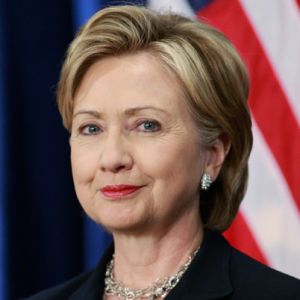 Hillary Clinton's support in Virginia continued to grow today as eight additional Democratic mayors across the Commonwealth endorsed her in advance of the March 1 primary.
Newport News Mayor McKinley Price, Hopewell Mayor Brenda Pelham,  Lexington Mayor Mimi Elrod, Leesburg Supervisor and former Mayor Kristen Umstattd, Herndon Mayor Lisa Merkel, Fairfax Mayor R. Scott Silverthorne, Martinsville Vice-Mayor Jennifer Bowles, and Charlottesville Vice-Mayor Wes Bellamy endorsed her candidacy today. Clinton now has the public support of twelve Democratic Virginia mayors and vice-mayors who believe she is the best candidate to address the wide-range of issues that impact the daily lives of people in their cities.
"As Mayor of Newport News, I'll always support leaders who lift up our neglected communities and create real change that will create a brighter future for our kids. That's why I'm proud to endorse Hillary Clinton," said Newport News Mayor McKinley Price. "From her work on behalf of families in Flint whose water had been poisoned to her detailed plans to support workers and create jobs in our neighborhoods that need them most, Hillary has proven that she's the best candidate to break down barriers holding Americans back."
"I wholeheartedly support Hillary Clinton for our next President of the United States of America. She is a strong leader and has a proven record of success in her previous positions as Secretary of State, Senator and even the First Lady of the United States of America," said Hopewell Mayor Brenda Pelham. "Let's come together to support a leader that demonstrates strong leadership with care and compassion."
"As Mayors, we know the people we serve need a President who can lead on a wide-range of issues, from college affordability to raising incomes and supporting our military families," said Norfolk Mayor Paul Fraim. "In this election, there's no question that HillaryClinton is that candidate. In a year when we face complex challenges abroad and need to help under-served communities at home, it's especially important that we elect a leader like Hillary who will deliver on her promises."
"I'm delighted to join so many mayors of Virginia in supporting Hillary Clinton for President. She embodies the values that we all hold dear, and she will fight for the causes of our time to ensure our beloved country remains strong, safe, and economically vibrant," said Alexandria Mayor Allison Silberberg.
"I'm proud to support Hillary Clinton because she has the vision to strengthen cities like Richmond through investments in education, policies that would raise middle class incomes, and reforms to our criminal justice system," said Richmond Mayor Dwight Jones. "We need a partner in the White House who will work to lift families and neighborhoods out of poverty. She is a problem solver with decades of experience fighting for us and her leadership as President will help cities across the country thrive."
The following Virginia mayors have announced their support of Hillary Clinton
Alexandria Mayor Allison Silberberg
Charlottesville Vice-Mayor Wes Bellamy
Fairfax Mayor R. Scott Silverthorne
·Hampton Mayor George Wallace
Herndon Mayor Lisa Merkel
Hopewell Mayor Brenda Pelham
Leesburg Supervisor and former Mayor Kristen Umstattd
Lexington Mayor Mimi Elrod
Martinsville Vice-Mayor Jennifer Bowles
Newport News Mayor McKinley Price
Norfolk Mayor Paul Fraim
Richmond Mayor Dwight Jones