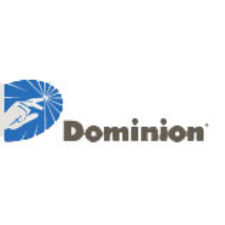 Dominion Resources, Inc., the title sponsor of the Dominion Charity Classic, announced today that the Virginia Values Veterans (V3) program has been selected as the event's beneficiary of the tournament's proceeds. The charitable funds will be received by the Virginia Veterans Services Foundation on behalf of V3. The tournament will be held in Richmond for at least four years, with the 2016 event taking place at The Country Club of Virginia's James River Course in Richmond, Va., November 3-November 6.
The V3 program will use the donated funds through the Virginia Veterans Services Foundation to create employment opportunities for transitioning military service members by helping Virginia employers understand, design and implement nationally recognized best practices in recruiting, hiring and retaining veterans. The Virginia Veterans Services Foundation is an independent state agency that supports veterans and their families through the Virginia Department of Veterans Services' (DVS) programs and services, including V3. It accepts donations to support critical programs and services for Virginia's veterans and their families that are not covered by state or federal funds.
The announcement was made today at the Virginia War Memorial in downtown Richmond by Dominion Resources Chairman, President and CEO Tom Farrell; 72nd Governor of Virginia Terry McAuliffe; Secretary of Veterans and Defense Affairs John C. Harvey, Jr. (Admiral, U.S. Navy, retired); Commissioner of the Virginia Department of Veterans Services John L. Newby II (U.S. Air Force veteran); and Dominion Charity Classic official Jeff Fitch.
"Dominion is sponsoring this Champions Tour event in large part because of the charitable aspect such a sponsorship brings," said Farrell. "We are pleased that the proceeds from the Dominion Charity Classic will be earmarked for V3 programs that help ease the transition military veterans face when leaving the service to pursue civilian careers. V3's adherence to teaching best practices to Virginia employers has led to the recruitment and hiring of thousands of veterans over the past few years, and Dominion believes it can further bolster such efforts with the infusion of Dominion Charity Classic proceeds."
Through the V3 training and certification program, companies gain a better understanding of veterans and how they can contribute to the workforce. They also learn what leading companies are doing nationwide to attract and keep veteran talent within their workforce and how to incorporate these strategies in their own organizations. In addition, participating companies receive access to resources that will help them connect more directly and proactively with the veteran and military populations. The nearly 400 employers participating in the program have hired more than 12,000 military veterans since June 2012.
"I applaud the Dominion Charity Classic's decision to support a program that is benefitting Virginia veterans, our businesses and our economy," said Governor McAuliffe. "The V3 program is a testament to the power of effective public-private partnerships, and the proceeds from this important charity work will go toward connecting more highly skilled and trained veterans with companies that will benefit from their unique gifts."
"With more than 30,000 Virginia service members leaving active duty over the next three years, Virginia will experience a once-in-a-generation influx of raw talent," added Commissioner Newby. "Only through strategic partnerships such as this will we be able to continue marshaling this talent for our businesses and communities."
To honor this announcement and to celebrate the spirit of giving, the tournament is offering complimentary admission to all active-duty, National Guard and Reserve military members, veterans, military retirees and their dependents. Tickets are expected to be available Spring 2016 at dominioncharityclassic.com.
Non-military fans will be able to take advantage of special savings on tickets in early December. Please visitdominioncharityclassic.com for more information.
"We're proud to support the V3 program for the betterment of our veterans and local businesses," said Dominion Charity Classic Executive Director Steve Schoenfeld. "During this time of giving, we encourage the Richmond area to support this great initiative. Charity is at the heart what we do at the PGA TOUR and the Champions Tour, and we want our fans to understand that with the purchase of a ticket to the Dominion Charity Classic, they're inherently giving back to an outstanding organization like V3 and helping neighbors in need."
Not only will the Dominion Charity Classic be the first Champions Tour or PGA TOUR event in the Richmond area in 25 years, it will also have increased stature in the new Champions Tour Playoff structure. The Dominion Charity Classic will be the last Playoff event before the season-ending Charles Schwab Cup Championship. The $2 million purse ensures the Dominion Charity Classic will draw an incredible field of 54 Champions Tour standouts. Only the top players will then advance to the season-ending event and have a shot at the coveted Charles Schwab Cup title.
The Dominion Charity Classic will be broadcast on the Golf Channel, the exclusive cable provider of the Champions Tour, reaching in excess of 205 countries and territories and more than 145 million households.
For more information on the Dominion Charity Classic tournament, fans can visit dominioncharityclassic.com or like the Dominion Charity Classic on Facebook at https://www.facebook.com/DominionCharityClassic.