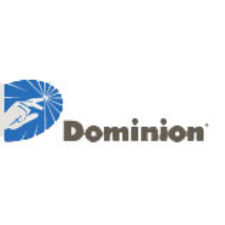 From professional musical instruction to creative filmmaking, this year's Dominion ArtStars award-winners are sure to contribute to the next generation of successful students as well as artists.
Five winning nonprofit organizations from different regions of Virginia have been chosen to receive a Shining Star ArtStars Award of $10,000 each in support of their dedication to arts education.
"ArtStars is about recognizing arts and cultural organizations that are making communities and schools more vibrant through theater, art, music, and other artistic forms," said Hunter A. Applewhite, president of the Dominion Foundation, the charitable arm of Dominion Resources. "Dominion is proud to support these five winners as they continue their efforts to enrich students' education through the arts."
Dominion ArtStars Awards recognize arts organizations in Virginia that best demonstrate the ability to advance the synergy between arts and education for the benefit of students and their communities.
The following ArtStars winners and their outstanding programs were recognized this week at the Virginia Commission for the Arts' Art Works Conference in Richmond:
Light House Studio, a Charlottesville-based studio that helps students develop their creativity and vision through filmmaking. The award will support workshops that teach technical film skills to underserved students across the Shenandoah region.
The HARPS Foundation of Richmond, an organization that combines professional harp instruction with community outreach and education, for Sound Experiences, a program brings musical education to disadvantaged students across central Virginia.
The McLean Project for the Arts in Fairfax County for its ArtReach program. The program offers underserved students a field trip to experience contemporary art exhibits and hands-on art projects exploring STEAM (Science, Technology, Engineering, Art and Mathematics) topics.
The Pro-Art Association, which brings professional performance artists and art educators to geographically isolated communities in southwestern Virginia, for its WiseJAMS program. The program provides instrumental instruction and promotes the area's cultural heritage to 3rd-8th grade students.
The Williamsburg Symphony Orchestra, for its Side-by-Side Concerts with Williamsburg Youth Orchestras. The program gives young musicians the opportunity to learn from and perform alongside professional musicians.