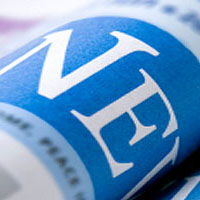 Today Governor McAuliffe announced that the Commonwealth of Virginia, Amtrak, Norfolk Southern and the City of Roanoke are beginning the first phase of construction for the platform that will serve intercity passenger rail service to the Star City.
Amtrak service to the city will be an extension of the successful Northeast Regional train from Lynchburg and is anticipated to start in 2017. The service will provide a same-seat trip from Roanoke to Lynchburg, Washington, D.C., Baltimore, Philadelphia and cities as far north as Boston.
"Bringing passenger rail service back to Roanoke will be an enormous economic driver for the region and the entire Commonwealth," said Governor McAuliffe. "I look forward to working with the parties involved to get this project completed so that Virginia families and our economy can benefit from this expanded service as soon as possible."
It has been 34 years since intercity passenger rail service has served Roanoke.
"Construction is a major development in our efforts to bring Amtrak service to Roanoke," said Jennifer Mitchell, Director of the Virginia Department of Rail and Public Transportation. "This new service is an example of the significant expansion of the Commonwealth's passenger rail service. I appreciate the commitment of Amtrak, Norfolk Southern and the City of Roanoke to make this new service a reality."
Virginia continues its ongoing commitment to congestion mitigation by offering the public alternate transportation choices to driving on congested highway corridors like I-81, Route 29, I-95, and Route 460 while expanding mobility and increasing connectivity for travel throughout the regions served by and along the Northeast Corridor.
"There is high demand for passenger rail service in Virginia as demonstrated by considerable ridership growth throughout the Commonwealth," said Jay McArthur, Amtrak Principal Officer, State Partnerships. "We have developed a strong partnership with the Commonwealth and look forward to Roanoke as another service expansion in Virginia's successful rail program, providing passengers with a convenient and pleasant service to Washington and other Northeast Corridor destinations."
Roanoke is the latest step for Virginia to lead the way as one of the few states in the country to successfully negotiate the addition of new intercity passenger rail service in major rail corridors, balancing freight and economic development needs with additional intercity passenger rail options.
"Norfolk Southern and DRPT have a track record of success in implementing passenger service in Virginia,"said James A. Hixon, Executive Vice President, Law and Corporate Relations, Norfolk Southern Corporation. "We have made investments in our network, here in Roanoke and across the state, to ensure that passenger service is done safely and efficiently."
"Given our history as a railroad town, the return of passenger rail is very exciting for the citizens of Roanoke,"said Roanoke Mayor David A. Bowers. "We are thrilled to see this initiative move forward, and anticipate the time when passenger service will once again be available to those who want to make connections, both inside and outside The Star City."